Before And After Pictures (2)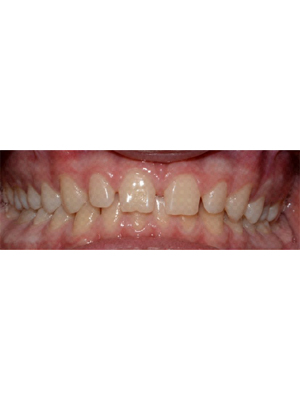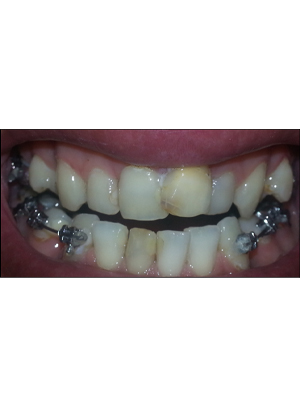 Itinerary
Trip (will vary based on treatment)
Day 1 - Arrival

Arrival at Split Airport (SPU)

Transfer to the apartment

Pick up from the apartment to the clinic

Initial examination - Intra and extraoral esthetic analysis of the patient with static photographic documentation and dynamic video filming (if needed)

Drop-off at your apartment
Day 2 - 4 - Treatment

Pick-up from your apartment to the clinic

Clinical previsualization by means of a mock-up (if needed)

Aesthetic pre-evaluative temporary veneers

Teeth preparation

Drop-off at your apartment
Day 5 - Rest

Resting at apartment

Manufacturing of veneers
Day 6 - 9 - Veneers Application

Continuing manufactoring of veneers (for 16 and 20 Veneers Package)

Application of veneers

Whitening (for 8 Veneers Package)

Drop-off at your apartment

Day 7 - Departure (for 8 Veneers Package)
Day 10 - Departure

Pick-up from your apartment to the clinic

Post-op check-up

Transfer to airport for departure
Preparation
If you have allergies to drugs, please inform your doctor during the consultation.

If you're taking medications for chronic illnesses or if you have any other health conditions, inform the clinic beforehand.
perks
Airport Pick-up
Free Wifi
Translation Services
Travel Companion Friendly
Medical Staff
Dr. Dario Repic, DDM PHD
Specialisation
Endodontics and restorative dentistry
Education
Dentistry degree - University of Zagreb, Faculty of Dentistry, Croatia
Languages
Croatian, English
Memberships & Awards
European Society of Endodontology Croatian Society of Endodontology
Treatment Details
Duration of treatment

Several sessions over 7-9 days

Materials

Ivoclar Vivident IPS e.max

Mouthguard

Yes, included.

Sedation/Anaesthesia possible?

- Yes, local.
- Sedation not possible.

Own dental lab?

No, partnership with external lab.
Additional Info
Operating days

Monday to Friday

Companions

-Free when booking a package
Special needs information
HIV patients

Not accepted

Hepatitis B and C patients

Not accepted
Deposit required
Your flight booking confirmation will secure your appointment.
Payment accepted
Visa, Maestro, Mastercard,
Bank transfer
Cash
No installment plans/no financing available but you can book your appointment up to 12 months in advance, giving you time to save.