Alman Dental Clinic
Istanbul, Turkije
NaN
Engels, Turks, Arabisch, Duitse
Alman Dental Clinic offers a wide range of dental treatments, including veneers, crowns, implants and teeth whitening. The clinic is laid out with a highly modern design, welcoming patients from all around the world into a relaxing atmosphere.
Alman's team of dentists encompass multiple disciplines within dentistry, and all have a great deal of experience and qualification. The clinic uses the newest technology for accurate and comfortable procedures, and they also have their own dental lab, making certain procedures requiring personalised components a lot quicker to complete.
...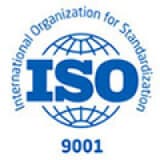 Located on the European side of central Istanbul, Alman Dental is easy to reach by car or public transport. Istanbul is a great place to visit, offering various cultural experiences and historical sites to explore.
YouTube Video werd niet geladen vanwege privacy instellingen.
Controleer uw cookievoorkeuren en laad de pagina opnieuw.