Dr. Borejsza Hair Transplant Clinic
Ruda Slaska, Polonia
The Dr. Borejsza Clinic is located in the Polish city of Ruda Slaska and is lead by Dr. Maciej Borejsza, MD. Practicing as a general medical doctor since 2011, Dr. Borejsza has worked as a hair transplant surgeon since 2014. He personally performs every operation, specialising in the follicular unit extraction (FUE) technique.
Dr. Borejsza's Clinic prides itself on the individual approach that it takes with every patient. The English-speaking clinic staff offer high-quality care and professionalism at every step of the treatment journey. The clinic has also received international recognition for its high standards of care, with accreditation from the International Society of Hair Restoration Surgery (ISHRS).
The clinic is well-versed in caring for international patients too. It offers all-inclusive packages - covering things like accommodation, ground transfers, and airport pick-ups - that make travelling to Poland for a FUE hair transplant straightforward and stress-free. Combine this with the clinic's low prices, highly-qualified specialists, its focus on safety and patient care, and the top-quality services offered, and the Dr. Borejsza Clinic stands out as a leading choice for your hair restoration surgery.
...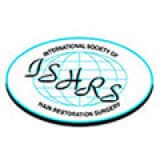 The southern city of Ruda Slaska is a beautiful Polish hotspot with a population of around two million people. Historically an industrial city, it still boasts of a coal mine that has been in operation since the 19th century. Ruda Slaska is now part of the Upper Silesian Metropolitan Union, the largest recognised urban area in Poland.
Dr. Borejsza Hair Transplant Clinic Reseñas
4,9
Gran experiencia
24.03.2023
5 estrellas de 5. Dr Borejsza was very professional and explained everything in great detail bedore the procedure. La atención al paciente también fue estupenda, incluido todo el paquete (transporte y conductor, etc.). Totalmente recomendable.
Louis F.
Great-great Team
14.02.2023
Great-great Team that guided me along the way with my hair transplant! They paired me with a fantastic doctor! <3
Vicentiu Roman
My third hair transplant
10.02.2023
My third hair transplant, and I decided that I would go to Poland. The experience was first class,a special mention to the professional doctor chosen as he deserves a. Mention. His State of the Art clinic and the way he conducted himself from start to finish deserves a special mention and I highly recommend. All about the recovery for me now, if I get that right and I'm sure it will be an outcome that I will be happy with, so yes, I can recommend and a big thank you to the Doctor Who made my experience so enjoyable. GEOFF
GEOFF BREESE
Brilliant Clinic
13.12.2022
Clinic was extremely professional and catered for all my needs. Would highly recommend to anyone thinking of travelling.
James H.
Doctores
100
Tratamientos realizados (2022)