Memorial Antalya Hospital
Antalya, Turquie
NaN
The Memorial Hospital Group is a prestigious healthcare provider with multiple locations in Turkey, all of which are kept to the highest standards and serve patients from around the world. The Antalya branch is an extensive, 15,000 square-metre facility equipped with 132 beds, five operating theatres and four intensive care units. Their rooms are designed like hotel rooms to make patients feel as comfortable as possible; private rooms are available and they even have family accommodation too.
Memorial Antalya has various departments, such as for cardiology, neurology, oncology and psychiatry. They also have very capable surgeons staffing their general surgery and plastic surgery units.
Patients come from around the world to enjoy cosmetic procedures at Memorial Antalya; popular ones include rhinoplasty, breast surgery, liposuction and facelift surgery, though they offer a wide range of treatments. Gastric procedures are also frequently performed here. With the latest medical technology in use, everyone's exact needs are treated with precision to ensure desired outcomes. Additional services, like providing interpreters if needed, make patients feel especially well taken care of.
...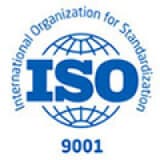 Antalya is one of Turkey's riviera cities, popular for its long beaches, cultural heritage and surrounding mountains. The Memorial Hospital occupies a central location in the city and is very well connected. It's just a 20-minute drive from the international airport.
Médecins
Dr. Ismail Onder Uysal, MD
200
Traitements réalisés (2022)
200
Traitements réalisés (2022)