Dr. Ziya Yavuz Hair Transplant Clinic
Istanbul, Turchia
Valutazione complessiva
(68 Recensioni in tutti i paesi)
Valutazione complessiva
(68 Recensioni in tutti i paesi)
:
You're in good hands
Dr. Yavuz speaks to you in a such a calming voice that you feel you're really in good hands and everything is taken care of for you.
The Dr. Ziya Yavuz Hair Transplant Clinic is one of the most reputable hair restoration facilities in Turkey. The clinic offers the latest medical techniques and technologies, from sapphire FUE to needleless anaesthesia.
Founded by Dr. Ziya Yavuz, the clinic operates within the Acibadem Hospital Kadikoy in Istanbul. Established in 1991, the Acibadem Hospital Group is one of the largest healthcare institutions in Turkey, running 37 hospitals and outpatient clinics across four different countries.
The high standards of care offered at the Dr. Ziya Yavuz Hair Transplant Clinic have received international recognition, with ISO-certification highlighting the quality of care provided. The clinic is also experienced in caring for international patients, offering all-inclusive packages for FUE hair transplants that include things like accommodation arrangements, airport pick-ups, and transfers to and from the clinic.
...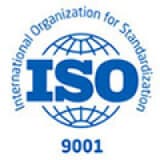 Istanbul is a vibrant city that connects Europe and Asia across the Bosphorus Strait. It offers some of the world's greatest architectural marvels — the Hagia Sophia and the bustling Grand Bazaar, just to name a few — as well as cafes and restaurants that have an unparalleled old-world charm to them. All of this and more makes Istanbul one of the most exciting travel destinations in Europe.
Dottori
800
Trattamenti effettuati (2022)
Recensioni
(68 Recensioni in tutti i paesi)
Mikey Liddell,
Fantastic service from start to finish
Fantastic service from start to finish. Drivers very friendly. All hospital staff made you feel so welcome and at ease. Smooth process and great aftercare. Dr Yavuz and his staff where brilliant and explained in detail of the process and made things so much easier. Will definitely recommend.
Bernd F.,
Top job! Professional, caring and calming
This was my second transplant - and as I wasn't 100% happy with my first, which was done somewhere else, I took a friends recommendation and booked with Dr. Yavuz. The hospital is in great shape, clean and not too busy, which helps when you arrive a little nervous. Dr. Yavuz an his team are excellent. I felt in safe hands throughout. He answered all my questions during the initial consultation and explained the process in detail. During the operation, the team was super focussed and efficient. ... Vedi di più
Michael N.,
I HIGHLY recommend Dr. Ziya Yavuz!
Going to a foreign country to get this procedure, I was nervous to say the least. But from the moment they picked me up from the airport to the hotel stay to the procedure and following consultations, I really felt like I was in good hands. Dr. Yavuz and his staff were amazing and made the whole experience, the whole journey, extremely smooth and enjoyable. If you're going to do this procedure, I highly recommend going to Dr. Yavuz. You will not be sorry!
Ricardo R,
2nd time coming back. And might do it once more
Everything went smoothly. Results are great. Have been recommending the treatment to many friends.
Collin F.,
Perfect!
Dr. Yavuz and his staff were professional, highly skilled, and compassionate. The facility is located inside a well equipped, modern, and immaculate hospital where I felt safe and extremely well cared for. The video produced by the BBC on Dr. Yavuz's patients was very comforting prior to my visit. The doctor attended all of my appointments, performed all work that was required to be performed by a surgeon, and closely supervised every aspect of the procedure that was performed by his highly ski... Vedi di più
Alexander A.,
Great experience
I have not had any treatments from outside the US and this was an exciting experience. It was well orchestrated, I liked the planning and the effort to make sure everything is done smoothly. Doctors and staff made it very comfortable and explained the pre and post-operation with lots of support and care. I'm really impressed.
John A.,
I was very impressed with Dr yavuz and his team...
the whole process was very good from the airport pickup to the hotel hotel to hospital and back again i was very impressed with Dr yavuz and his team, super professional and very good at their jobs the driver he has is very engaging and helpful i highly recommend Dr yavuz and his team. The result so far is everything he said it would be i am very happy. the hotel was very good and the staff very helpful. The only down side was taxi drivers not ordered through the hotel would rip you off by dema... Vedi di più
Nathan Johnston,
Don't hesitate to book
Don't hesitate to book your hair transplant with this company absolute hassle free and reassuring experience from start to finish. 100% satisfied 😁
Paziente verificato
Michael M., Regno Unito
Processo e procedura ineccepibili
Beh, da dove comincio? Ero a dir poco apprensivo e mi sono assicurato di aver fatto la ricerca corretta, ma anche Quno era disponibile a rispondere alle mie domande soprattutto Allison T è stata fantastica e ha sempre dato una risposta veloce! Ora sono arrivato in Turchia e prima di questo ho avuto ciò che messaggi app con un video di dove incontrare il disco questo è davvero organizzato e sempre fatto in modo che sia molto chiaro su ciò che deve essere fatto! Ho avuto un video di dove incontrar... Vedi di più
Paziente verificato
Tony O., Regno Unito
Trapianto di capelli fue
Persone fantastiche, grande esperienza!