Verified
Dr. Ziya Yavuz Hair Transplant Clinic
Istanbul, Turkey
About the clinic
The Dr. Ziya Yavuz Hair Transplant Clinic is one of the most reputable hair restoration facilities in Turkey. The clinic offers the latest medical techniques and technologies, from sapphire FUE to needleless anaesthesia.
Founded by Dr. Ziya Yavuz, the clinic operates within the Acibadem Hospital Kadikoy in Istanbul. Established in 1991, the Acibadem Hospital Group is one of the largest healthcare institutions in Turkey, running 37 hospitals and outpatient clinics across four different countries.
The high standards of care offered at the Dr. Ziya Yavuz Hair Transplant Clinic have received international recognition, with ISO-certification highlighting the quality of care provided. The clinic is also experienced in caring for international patients, offering all-inclusive packages for FUE hair transplants that include things like accommodation arrangements, airport pick-ups, and transfers to and from the clinic.
I always strive to provide the most comfortable and stressless experience for all of my patients. You will receive comprehensive support, including a luxurious accommodation in a well-appointed 4 to 5 star hotel and all-inclusive transportation services. By taking care of these logistical aspects, my team and I prioritize the comfort and well-being of all patients throughout their entire treatment journey. - Dr Ziya Yavuz
...
Accreditations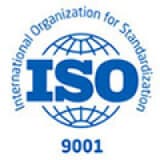 Istanbul is a vibrant city that connects Europe and Asia across the Bosphorus Strait. It offers some of the world's greatest architectural marvels — the Hagia Sophia and the bustling Grand Bazaar, just to name a few — as well as cafes and restaurants that have an unparalleled old-world charm to them. All of this and more makes Istanbul one of the most exciting travel destinations in Europe.
Dr. Ziya Yavuz Hair Transplant Clinic Reviews
4.9
Supervising was perfect & made life…
31.10.2023
Supervising was perfect & made life easy to do it.
Tanvir
Keep your hair
19.10.2023
They kept me informed through all stages of the process if I had a question they didn't know they'd ask the clinic or for them to contact me and let me know.
David
The guys at qunomedical were very quick…
05.10.2023
The guys at qunomedical were very quick at getting back to me after my query and provided all info required to put my mind at ease,I look forward to my trip in November!
Paul
Very good communication explained…
28.09.2023
Very good communication explained everything well
George
Medical team
Doctors
800
Treatments performed (2022)