Verified
Dr. Ziya Yavuz Hair Transplant Clinic
Istanbul, Turkey
Overall rating
(68 Reviews In All Countries)
All reviews are evaluated by our dedicated team to ensure they are written by real patients.
Overall rating
(68 Reviews In All Countries)
All reviews are evaluated by our dedicated team to ensure they are written by real patients.
Verified by Qunomedical
All of our content is based on our own research and information provided by doctors and clinics. This information is continually and thoroughly reviewed by our experts for quality and accuracy to the best of our knowledge.
Felix Pickhardt
Qunomedical Partnerships Team
Visited:
Visited:
You're in good hands
Dr. Yavuz speaks to you in a such a calming voice that you feel you're really in good hands and everything is taken care of for you.
About the clinic
The Dr. Ziya Yavuz Hair Transplant Clinic is one of the most reputable hair restoration facilities in Turkey. The clinic offers the latest medical techniques and technologies, from sapphire FUE to needleless anaesthesia.
Founded by Dr. Ziya Yavuz, the clinic operates within the Acibadem Hospital Kadikoy in Istanbul. Established in 1991, the Acibadem Hospital Group is one of the largest healthcare institutions in Turkey, running 37 hospitals and outpatient clinics across four different countries.
The high standards of care offered at the Dr. Ziya Yavuz Hair Transplant Clinic have received international recognition, with ISO-certification highlighting the quality of care provided. The clinic is also experienced in caring for international patients, offering all-inclusive packages for FUE hair transplants that include things like accommodation arrangements, airport pick-ups, and transfers to and from the clinic.
...
Accreditations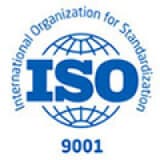 Istanbul is a vibrant city that connects Europe and Asia across the Bosphorus Strait. It offers some of the world's greatest architectural marvels — the Hagia Sophia and the bustling Grand Bazaar, just to name a few — as well as cafes and restaurants that have an unparalleled old-world charm to them. All of this and more makes Istanbul one of the most exciting travel destinations in Europe.
Medical team
Doctors
800
Treatments performed (2022)
Reviews
(68 Reviews In All Countries)
Verified patient
Michael M., United Kingdom
Faultless process and procedure
Well where do I start? I was apprehensive to say the least and I made sure I done the correct research but also Quno were also available to answer my questions especially Allison T she was fantastic and always gave a speedy response! Now I arrived in Turkey and prior to this I had what app messages with a video of where to meet the drive this is really organised and always made sure it's very clear on what needs to be done! I had a video of where to meet the driver and this was what you need wh... Show more
Verified patient
Tony O., United Kingdom
Hair transplant fue
Great people great experience !
Verified patient
Peter W., Ireland
Life changing
I can't believe the over all result and its only been 10 days. There is no pain, Great experience, best decision I have ever made. The help from Qunomedical was amazing. The hotel provided was perfect and very comfortable and Dr yavuz and his team done an amazing job. If this is a thing you would really like to do just go for it because you will regret not getting it done.
Verified patient
Patrik P., Slovakia
Dr Yavuz + Qunomedical great experience
I must say that I was impressed by the professionalism around this service by the agency, doctor, clinic, accomodation, and taxi drivers. Everything was on a much higher level than I expected, there was no cheapness on anything and I had a "client" feeling as I am not used to. Everyone cared a lot about me and all information was always given to me in advance, so I barely had some additional questions. Very well organized, no one delayed on anything and absolutely valuable for the price you pay.... Show more
Verified patient
Alan D., Ireland
Irish Man - Hair Transplant
The hospital were in touch with me every step of the way via WhatsApp. The process on the day was extremely quick, I was picked up and brought to the hospital. Driver was extremely friendly also, using Google translate he was telling me not to be nervous, which I thought was nice..I was brought the hospital, which was actually a hospital, at 10am. I thought it may have been a clinic. There was some paperwork to be completed and then I met the doctor. He got straight into asking me about the resu... Show more
Verified patient
Phil W., United Kingdom
Dr Yavuz was excellent!
I used Qunomedical to arrange my entire hair transplant - they were excellent throughout. When the pandemic hit it wasn't an issue, everything was put on hold until I was ready. I initially dealt with Justnya and then Natasha who were both excellent - everything dealt with over email as I had requested and response times were excellent. Never too much trouble to fire a few questions at them, sometimes daily. The whole set up from the hotel and transfers to and from the various places I needed ... Show more
Verified patient
Jason H., Ireland
Great experience & service
From start to finish the overall experience with both Qunomedical & Dr. Yavuz at Acıbadem Hospital was the absolute best. As a type 1 diabetic I was a bit nervous about travelling to another country for a procedure as I wasn't sure how well Dr. Yavuz and his team would know much about my condition or if they had many other like me in the past, but from the outside Dr. Yavuz and his team we're very reassuring and I had nothing to worry about - they made sure to constantly check in with me to make... Show more
Verified patient
Prince B., United Kingdom
Hair transplant in turkey
Amazing experience, I was very impressed how I was received and everything was well explained and the result of my hair transplant is truly amazing. Very happy customer and highly recommend
Verified patient
Rich G., United Kingdom
Spot on service
I was so chuffed with the whole experience. Right from being picked up at he airport taken to hotel. To the procedure. Everything went so smoothly, the staff were so friendly and helpful. Results are gonna be hard to know as it's old been a few days. But have now got hair where I didn't before. Great service I will definitely recommend
Verified patient
Ross M., United Kingdom
Ross
Such an easy and pleasant experience couldn't be happier