What Our Patients Are Saying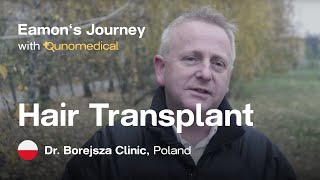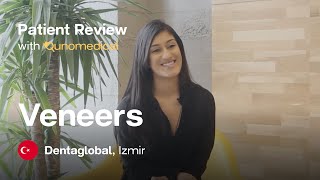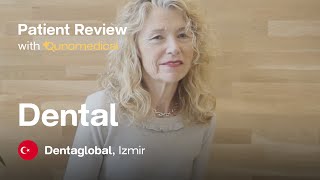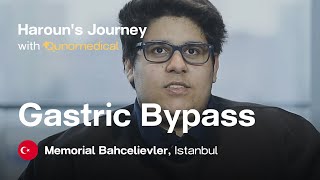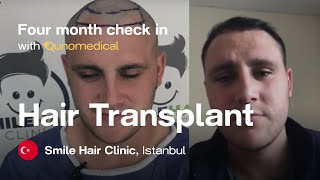 84%
Of our Patients would recommend us to their friends and familiy.
Real Patients, Honest Reviews
All reviews are evaluated by our dedicated team to ensure they are written by real patients. Clinics or doctors cannot ask to have reviews added, edited, or removed.
Verified patient
Julien C., France
July 03, 2021
Unforgettable experience
I was superbly welcomed from the moment I arrived at the airport until my return to France. The clinic was super professional, the technical team was attentive and very professional, and the translator was extremely helpful and incredibly kind. I'm not hesitating for a second and even the follow-up is perfect, we answer every question we ask ourselves, thank you to the whole team at qunomedical without them I would never have done this operation, thank you, now I'm impatiently waiting for the h... Show more
Verified patient
Bo K., Ireland
June 28, 2021
Would highly recommend
I had a really pleasant and professional experience from beginning to end. I received frequent emails regarding the procedure and any questions or concerns I had were addressed immediately . The service at the hospital was exceptional and I had a really pleasant stay. I was informed about all after care before leaving and was assured any further questions could be addressed over email.
Verified patient
Sylvia C., United Kingdom
June 26, 2021
Amazing! Can't express enough
The booking experience was a breeze. But what really topped it was the Dentelli Clinic, the DR herself and the whole staff. Extremely happy with my new smile and even more happy I trusted my journey with Quromedical!
Verified patient
Marina P., Austria
June 25, 2021
Excellent from the beginning until the end
From my first inquiry until the actual surgery I got really quick responses. I got a few suggestions for where my breast augmentation could be made and from the selection I chose a clinic in Istanbul, Turkey (the GOP clinic) and I chose Dr Ani Cinpolat. I am very satisfied about the whole procedure: the swiftness I got an appointment for the actual surgery, the arranged pick-ups from the airport and to the clinic. I did not take the accommodation provided, as I wanted to be at a different hotel,... Show more
Verified patient
David M., Ireland
June 18, 2021
A mistake to go ANYWHERE else
Every box was ticked, professional, value for money, attention to detail. The genuine warmth, kindness, patience, humour and friendliness surpassed any possible rating
Verified patient
Animesh J., Ireland
June 15, 2021
Friendliest end to end assistance
James from Qunomedical got in touch with me regarding my hair transplant. He helped me with the quotation and getting the appropriate number of grafts from the doctor. He assisted me in choosing clinics, flights and scheduling the date of surgery and their overall approach to go above and beyond to help people like me. I had to delay my surgery for some personal reasons and they were extremely helpful in helping me choose the next convenient date even though it was months away. I couldn't have a... Show more
Verified patient
Katie Towers & I., United Kingdom
June 01, 2021
Septo rhinoplasty
I had my septo rhinoplasty surgery on 18th May 2021. I was originally booked in to have the surgery done in istanbul but due to travel restrictions I went to the KCM clinic in Poland. Qunomedical changed my clinic very easily and we flew out to Poland from England on Sunday 16th April. KCM clinics driver was waiting for us upon arrival at the airport and took us straight to our hotel to check in. The hotel was amazing and the staff were fantastic! Very high standard of room and facilities and th... Show more
Verified patient
Irma K., Ireland
April 12, 2021
Veneers
100% recommended Staff very responsible and caring Thank you 😊
Verified patient
Paolo M., Italy
April 08, 2021
Great experience
The whole experience was just perfect. Gigi from Qunomedical was always friendly and patient with me, she sent me all the informations I needed about the treatment and about traveling during the pandemic. In Istanbul everything was great, the hotel was nice and cozy, the hotel staff was friendly and always available. The clinic is in a nice and contemporary building, extremely clean and not far from the hotel were I stayed. Doctor Yavuz was very professional, he explained to me the whole process... Show more
Verified patient
Abdalahhad S., Sweden
March 30, 2021
Sweden
I got a Qunomeddical type from my friend ، It went very well when I emailed them that they got a very quick booking from the best doctor who was of this type. I'm just waiting for results, I thank Justyna Idell who helped and arranged everything for the trip
Patient manager
Justyna
Your personal Patient Manager
Let's talk
Still unsure? Feeling overwhelmed? Talking to a real person can give you the guidance and reassurance needed. You don't have to do it alone. Let's find the right doctor together.