What Our Patients Are Saying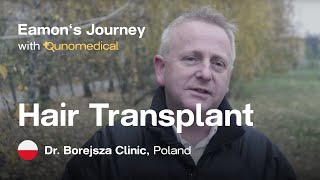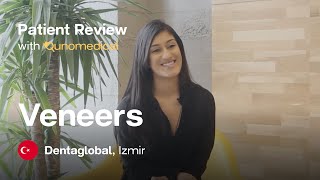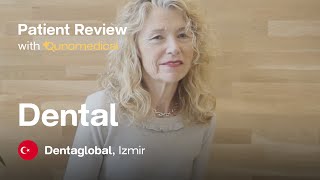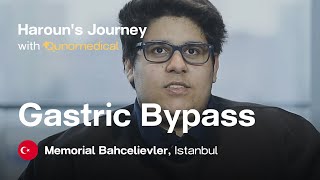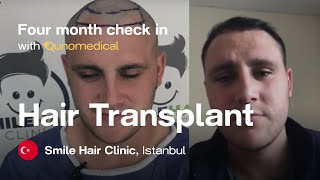 84%
Of our Patients would recommend us to their friends and familiy.
Real Patients, Honest Reviews
All reviews are evaluated by our dedicated team to ensure they are written by real patients. Clinics or doctors cannot ask to have reviews added, edited, or removed.
Verified patient
Iveta V., Ireland
September 28, 2021
Split clinic
When I arrived on late Sunday evening, driver was waiting for me with big smile and warmth Ppl are very genuine and u become like part of they family So glad I did that Martina is fantastic at what she does and loves her job
Verified patient
Dahir H., Finland
September 27, 2021
My hair transplantation
I was thrilled about the whole process, the doctor and all the staff were very friendly, and they did good service for me. I had my hair transplantation just 4 days ago. I was given good instructions about how to care my transplanted hair in the future. So far so good. Looking forward for my hair growth.
Verified patient
Ian L., United Kingdom
September 26, 2021
Amazing transformation
I got picked up at the Airport by personal driver and taken to my hotel which he was my driver evertime I went to and frow from the clinic. The clinic staff were so friendly and the dentist amazing in helping me choose my look. I am very much more confident for having my veneers I cant thank everyone enough for this beautiful smile I have. Ian
Verified patient
Christopher S., United Kingdom
September 25, 2021
amazing amazing amazing xxxx
the best place so so so happy with all the guys the service was the best it was difficult week had to totally change treatment plan but what a great result cant wait to go back in six months to see the guys for the finishing product much love from smiling CRAZY CHRISSSSSS XXXXXX
Verified patient
Tyler M., United States
September 21, 2021
Incredibly Professional
Beautiful facility - honest diagnosis and effort - and a very competent supportive staff
Verified patient
Brian H., Ireland
September 13, 2021
Exactly as Promised
I booked to go see Dr. Borejsza at his clinic in Katowice on the 08/09/2021 for treatment. Dr. Borejsza and his team are all very friendly and welcoming. It helps ease any nerves that I had which was a great help. Running order of events: I flew to Krakow on the 07/09/2021 and was greeted by a driver for my entire stay provided by the Clinic, Aryst. He was very nice and was always on time and nice to chat to (Through Google Translate which works surprisingly well). Aryst brought me to the h... Show more
Verified patient
Alex T., Germany
September 09, 2021
Good quality, average service.
I am happy with the final result. Facility is outstanding. However, I wasn't pleased with the cleanness of the procedure room. There were some signs of drops on the lower parts of the furniture. Medical staff does not always wear required uniform. There were significant changes in communication after procedure and payment. The English speaking staff became a lot less responsive and friendly like I am not their client anymore.
Verified patient
Maksis R., Ireland
September 07, 2021
Love the service
All inclusive service for hair transplant at smilehair clinic, thanks to qunomedical for support and discovering the clinic
Verified patient
Marie T., United Kingdom
September 05, 2021
Dentelli
Hi my experience with Dentelli was amazing every member of staff were lovely.
Verified patient
Elaine F., United Kingdom
August 31, 2021
Dentelli - Simply Amazing
My whole experience was absolutely excellent, nothing was too much trouble and I was treated like a queen. Dentelli has a bunch of extremely talented, professional accomplished people. I cannot recommend highly enough. Having never done anything like this before I was full of trepidation, however I was so welcomed and so well taken care of it was a lovely experience. I also have that Hollywood smile I always dreamed of. One very very happy client. ELaine Forsyth
Patient manager
Justyna
Your personal Patient Manager
Let's talk
Still unsure? Feeling overwhelmed? Talking to a real person can give you the guidance and reassurance needed. You don't have to do it alone. Let's find the right doctor together.