What Our Patients Are Saying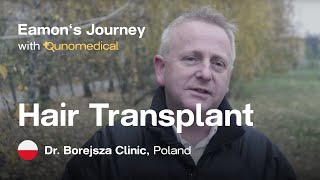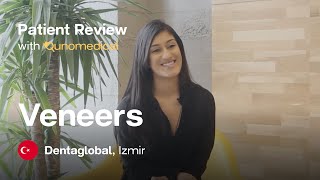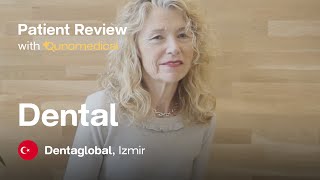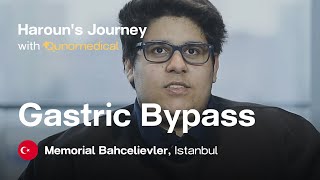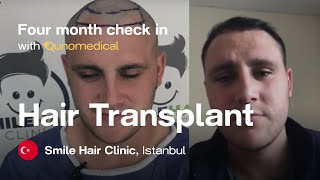 85%
Of our Patients would recommend us to their friends and familiy.
Real Patients, Honest Reviews
All reviews are evaluated by our dedicated team to ensure they are written by real patients. Clinics or doctors cannot ask to have reviews added, edited, or removed.
Verified patient
Irma K., Ireland
April 12, 2021
Veneers
100% recommended Staff very responsible and caring Thank you 😊
Verified patient
Paolo M., Italy
April 08, 2021
Great experience
The whole experience was just perfect. Gigi from Qunomedical was always friendly and patient with me, she sent me all the informations I needed about the treatment and about traveling during the pandemic. In Istanbul everything was great, the hotel was nice and cozy, the hotel staff was friendly and always available. The clinic is in a nice and contemporary building, extremely clean and not far from the hotel were I stayed. Doctor Yavuz was very professional, he explained to me the whole process... Show more
Verified patient
Abdalahhad S., Sweden
March 30, 2021
Sweden
I got a Qunomeddical type from my friend ، It went very well when I emailed them that they got a very quick booking from the best doctor who was of this type. I'm just waiting for results, I thank Justyna Idell who helped and arranged everything for the trip
Verified patient
Ben B., Ireland
March 30, 2021
Excellent from Start to Finish
From my initial enquiry all the way to my recovery the service from Qunomedical has been phenomenal. Allison Townsend was the lady who I dealt with and she made sure I was given all the information I required and even when I needed to change the dates.
Verified patient
Emmet C., Thailand
March 30, 2021
Poor communication post treatment
Very poor response once payment has been made. Lack of communication, and guidance. Transport was not arranged as planned and no response during weekends while in istanbul from both the dental company or qunmedical. 2 teeth broke almost immediately after returning home and again no response from qunmedical when I contacted them.
Verified patient
Garry C., United Kingdom
February 22, 2021
11 months since sapphire fue
I had the transplant on the 5th of March 2020 all I can say is the experience was great from start to finish the doctor was professional and friendly and helpful and the team that did the work were brilliant overall it was a great experience and I have a good result at the end of it. I would definitely recommend Dr Kaya and his team.
Verified patient
Alexander K., Germany
February 20, 2021
Hair transplantation with Qunomedical
Can only recommend it to everyone to book a hair transplant in Turkey with and through Qunomedical !!!
Verified patient
André C., United Kingdom
February 20, 2021
My feedback
My experience was satisfactory. I was very well treated, nice hotel, transfers, hospital and the whole staff. Not so happy with the results and pain during the surgery.
Verified patient
Charles L., United Kingdom
February 10, 2021
Fantastic
The whole experience was very smooth and professional, you're well looked after and any queries they're are more than happy to help!
Verified patient
Kimberly L., Philippines
February 06, 2021
rhinoplasty
its perfect the doctor is so professional doctor benjamin herbosa is a great doctor good job!
Patient manager
Justyna
Your personal Patient Manager
Let's talk
Still unsure? Feeling overwhelmed? Talking to a real person can give you the guidance and reassurance needed. You don't have to do it alone. Let's find the right doctor together.