What Our Patients Are Saying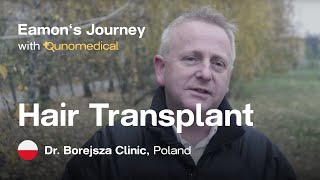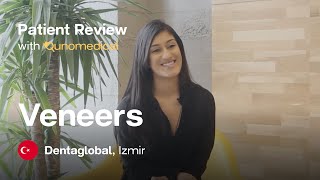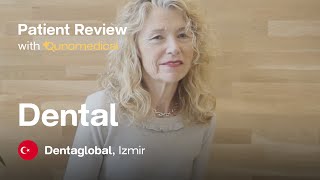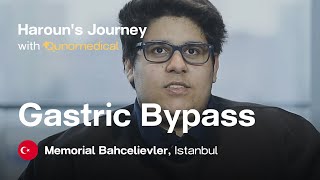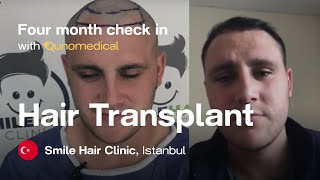 84%
Of our Patients would recommend us to their friends and familiy.
Real Patients, Honest Reviews
All reviews are evaluated by our dedicated team to ensure they are written by real patients. Clinics or doctors cannot ask to have reviews added, edited, or removed.
Verified patient
Camilo T.,
Dr Cinik Clinic is the best
From the moment of your arrival until the moment of departure (and even now in my after care) you feel the professionalism of Dr Cinik's team. It is incredible how well organised they are and you feel reassured all the time. I would definitely recommend!
Sue F.,
Amazing treatment
The service I received from qunomedical and denta point was amazing, the hotel is 4 star, denta points clinic is very modern and clean, the dentist was so professional and caring, our interpreter Oğuz was so helpful and made me feel at ease. No pain with all the treatment I received 18 crowns, 4 extractions and 6 implants. I would thoroughly recommend their service.
Anthony,
New Knashers in Turkey
I was initially nervous about booking major dental works having heard both good and doubtful reports. Particularly in a foreign country with the distance and largely unknown medical standards compared to the UK. My concerns were unfounded. The service from the pickup at the airport, hotel, help from my co-ordinator Unsal and treatment from Selin and her assistants was exemplary. I was made to feel very welcome like part of the family. I need a second visit to complete the treatment and it's ... Show more
Mark W.,
Great service
Great visit to a very professionally service. Recommend to all
Paul Hammond,
Better than expected
better experience than expected
Ricki R.,
Excellent service
Absolutely fantastic professional people from initial contact to front of house staff, all the doctors/dentist's and even the drivers. I would recommend this place to anyone whi is considering treatment. Thankyou Dentatur.
Mark K.,
Full set of teeth
I am more than happy with my new teeth. I would ( and have) definitely recommend!
Bogdan P.,
Better than expected
Everything was brilliant, The doctors and .nurses are very involved in the patient care , everyone at the clinic is very helpful
glenn pennell,
100% painless
It's been 2 weeks since my first part of my treatment, I opted for all on 4 both upper and lower. The Procedure was 100% painless and I felt like I was looked after every step of the way. Just waiting now for around 4 months to heal until I go back for the final treatment. Thanks to the team at dentaglobal.
Declan M.,
Bayer Clinics
I went for a hair transplant (sapphire fue). I was very happy with the service from start to finish. I was collected from the airport and brought to the hotel. Bright to the faculty the next morning to meet the doctors to go through the procedure and what step involvesz They were all so friendly and professional. Dr Yetkin and his team were brilliant and excellent follow up care post the treatment.
Previously featured on
Previously featured on
Patient manager
Julia
Your personal Patient Manager
Let's talk
Still unsure? Feeling overwhelmed? Talking to a real person can give you the guidance and reassurance needed. You don't have to do it alone. Let's find the right doctor together.