What Our Patients Are Saying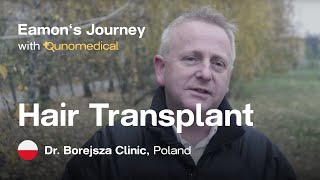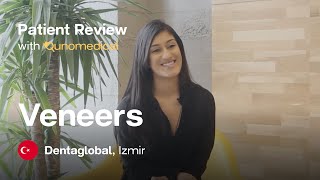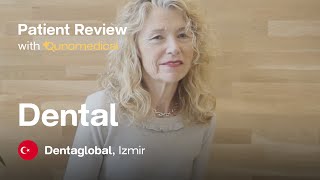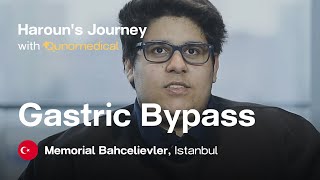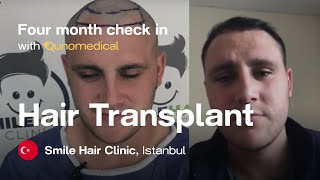 84%
Of our Patients would recommend us to their friends and familiy.
Real Patients, Honest Reviews
All reviews are evaluated by our dedicated team to ensure they are written by real patients. Clinics or doctors cannot ask to have reviews added, edited, or removed.
Verified patient
Tomasz G., Ireland
November 26, 2021
Overall a good experience with minor bumps
Booking experience and contact with Qunomedical was very good. I am 26 and had so called "widows peaks" (circular bald spots on the sides). I could hide them using my curly hair but with wind or when I sweat, they became more visible and it bothered me. People told me "you cant even see it" but it doesnt matter what others cant see, you see it for yourself and it bothers you. I chose Hair Smile Clinic and I personally cant give a proper review of the result yet because I am on day 13. I can j... Show more
Verified patient
Jody Z., United Kingdom
November 26, 2021
Don't hesitate
Perfect start to finish. Translators were really helpful. Slight hiccough with taxis in first night resolved swiftly. I had a septorhinoplasty with Dr Mehmet at Memorial in Istanbul. Amazing top end hospital, private suite. Hotel was great too. I felt like I was in very safe hands. Nearly two weeks post opp and already in love with the results. My only regret is that I didn't do this sooner!! Traveled to Turkey on my own, first time ever doing that, nothing to worry about.
Verified patient
Dean N., United Kingdom
November 25, 2021
Highly recommend
From start to finish I felt I was in great care, the team couldn't have been more helpful and friendly, sate of the art hospital and the cleanliness was out of this world, can't recommend enough, brilliant, so happy I chose these guys
Aziz, United Kingdom
November 24, 2021
Happy with the service and the results
I'm 6 months in since my treatment and I love my new hair. Happier than I ever could have imagined. Also, pre and post service has been impeccable. Thank you Dr.Kinyas and the Vita team!
Richard, United Kingdom
November 24, 2021
Great clinic and staff
I feel quite fortunate to have found this clinic upon researching for a while. The staff were great at assisting me throughout each step and did a great job keeping me informed. I feel like I came across one of the best amongst a really crowded sector. Wholeheartedly recommended to all seeking to get a hair transplant with doctor kinyas
Ben, United Kingdom
November 24, 2021
Thanks Vita!
I had a hair transplant operation at Vita Estetic clinic about 18 months ago, I was recommended by a friend who said these people are the best in Istanbul, and I can honestly say the professionalism and 5 star facilities were more than a pleasant surprise. After researching dozens of online clinics, Vita was my number one choice, I can see the high level of the clinic , Staff and doctors were worth every penny , I now have a full head of hair which has changed my life and confidence Don't go an... Show more
Charlie, Canada
November 24, 2021
Highly recommended
Hi folks, if you're thinking of a hair transplant, Vita Estetic is the answer. It is an incredible place, they are friendly, and more importantly their professionalism, from initial contact to completion absolutely flawless. What may feel like a daunting process, they can make it so easy. The more you think, the less you do.
Christian, United States of America
November 24, 2021
Great Service
I was interested in a hair transplant. I contacted Vita Estetic for a consultation and spoke to their medical consultant that helped me decide on completing this transplant. I had great service from the time I arrived in Istanbul to the time I left the clinic. Everything was great and I enjoyed the stay there.
Gerard, Canada
November 24, 2021
Lovely and caring staff
I loved the way Vita Estetic treated me. The staff was very polite and my host and medical consultant took care of everything for me. Doctor Kinyas was with me through the whole procedure and I felt very comfortable. I have no problem with my recovery and I'm sure I'll get a great result!
Jonathan, United States of America
November 24, 2021
Amazing Experience
Amazing experience all round. The surgical team are very professional and know exactly what they are doing. You'll be in really safe hands with Vita Estetic! They will design your hairline and implant grafts to the tee! I'm really impressed so far with how things have gone and would recommend them to anyone.
Patient manager
Julia
Your personal Patient Manager
Let's talk
Still unsure? Feeling overwhelmed? Talking to a real person can give you the guidance and reassurance needed. You don't have to do it alone. Let's find the right doctor together.