What Our Patients Are Saying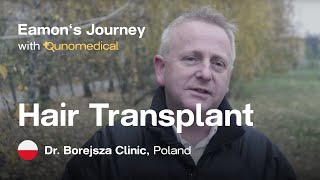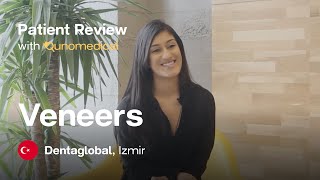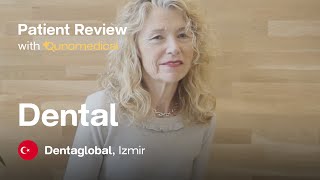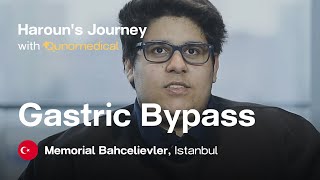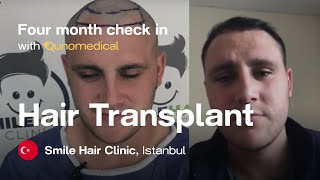 84%
Of our Patients would recommend us to their friends and familiy.
Real Patients, Honest Reviews
All reviews are evaluated by our dedicated team to ensure they are written by real patients. Clinics or doctors cannot ask to have reviews added, edited, or removed.
Verified patient
Violet G., United Kingdom
February 13, 2022
Would highly recommend
Teeth look Amazing! The facilities are clean, modern and staff are very friendly. My only small complaint was the hotel. Could be better. But overall, amazing experience. My daughter will be visiting to do her teeth soon.
Verified patient
Anthony F., Ireland
February 10, 2022
Dental implants
Hi I was greeted at the airport by my driver who was very friendly, picked up next morning and taken to the clinic the whole procedure went well everything was described to me What to expect looking forward to the final procedure
Verified patient
Sean G., Ireland
February 10, 2022
I can recommend smile hair clinic 100%
The whole experience was brilliant. Every person ever step of the way just went perfect. Picked up from the airport dropped to a great hotel ect. Smile Hair Clinic was 100%. The whole experience was great went perfectly every step of the way.
Verified patient
Shaun J., United Kingdom
February 08, 2022
Amazing
So glad I went with Qunomedical and chose Liv Hospital for my treatment. Catalina was amazing and everyone in Istanbul were friendly and very professional. The transfers were smooth, hotel was tops and all the staff at the hospital made me feel very comfortable. Thank you everyone involved 😊.
Verified patient
Michael M., United Kingdom
February 08, 2022
Faultless process and procedure
Well where do I start? I was apprehensive to say the least and I made sure I done the correct research but also Quno were also available to answer my questions especially Allison T she was fantastic and always gave a speedy response! Now I arrived in Turkey and prior to this I had what app messages with a video of where to meet the drive this is really organised and always made sure it's very clear on what needs to be done! I had a video of where to meet the driver and this was what you need wh... Show more
Verified patient
Azad A., United Kingdom
February 07, 2022
Dental implants at Atalya clinic - ANTALIA
From the day I was in contact with Laura Bartus at Qunomedical everything went smoothly and I went to Antalya in January where me and my spouse's surgery was performed at Atalya dental clinic. We both had implants procedure done at the clinic and we had a very pleasant Experince . The clinic is very modern and clean with very friendly and helpful staff. The dental surgeon Dr Saharif is a legend . Mr Tarkan and Ms Iqra were exceptionaly helpful during our visit. The Hotel (falcon) that was provid... Show more
Verified patient
Mike F., United Kingdom
February 04, 2022
Smiling again
I didn't know what the expect really. This was me and a shot in the dark to be able to smile again. I was really unhappy with every tooth. From start to finish the dentist was amazing very polite explained and was patient with me as I was very nervous. The end result I could not be happier with!! They look and feel amazing and I have found my smile again. I can't thank them enough. Would strongly recommend this dentist
Verified patient
Robert C., Ireland
February 03, 2022
Hair Transplant
Felt very comfortable and looked after. Great experience
Verified patient
Tony O., United Kingdom
February 02, 2022
Hair transplant fue
Great people great experience !
Verified patient
Saif U., United Kingdom
January 31, 2022
Hair transplant
The whole journey from start to finish was really nice and pleasant no problems anywhere the communication was great and staff at hospital was friendly and explained everything nicely very happy with the results
Patient manager
Julia
Your personal Patient Manager
Let's talk
Still unsure? Feeling overwhelmed? Talking to a real person can give you the guidance and reassurance needed. You don't have to do it alone. Let's find the right doctor together.