Verified
Memorial Bahcelievler Hospital
Istanbul, Turkey
English, French, German, Spanish
About the clinic
Memorial Bahcelievler Hospital is one of the most well-known multi-speciality facilities in Europe. Part of the larger Memorial Health Group - which has 11 hospitals and four medical centres in five different Turkish cities - Memorial Bahcelievler offers expertise in multiple areas of medicine.
With world-renowned doctors specialising in everything from weight loss surgery to cardiology, Memorial Bahcelievler Hospital in Istanbul has helped thousands of patients to obtain high-quality, affordable healthcare. It's one of the most extensive health centres in the world, with modern technologies and facilities allowing for the highest standards of care. The hospital's JCI-accreditation highlights the exceptional standards offered throughout the facility.
This Memorial Hospital in Istanbul is also home to internationally-renowned doctors who specialise in a range of treatments. Whether it be rhinoplasty surgery, breast augmentation, or hair transplantation, the hospital plays host to English-speaking doctors with years of experience, impressive qualifications, and international accreditations.
Memorial Bahcelievler Hospital is an ideal choice for international patients. Many of its treatments are offered as part of all-inclusive packages. Not only do these provide an affordable option for treatment, but they also often include things like accommodation, airport pick-up and drop-off, and transfers to and from the clinic. Together, this ensures that the journey of undergoing treatment at Memorial Bahcelievler Hospital is as straightforward as it would be at home.
...
Accreditations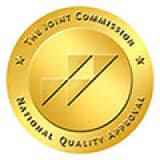 One of five Memorial Hospitals in Istanbul, Memorial Bahcelievler is conveniently located in the heart of Istanbul. With regular flights flying from most major UK airports - and affordable prices on offer through budget airlines - getting to Memorial Bahcelievler Hospital from the UK is easy. Both of the city's airports are less than an hour's drive from the hospital, with straightforward public transport links nearby that make getting around easy.
Memorial Bahcelievler Hospital Reviews
4.9
Rhinoplasty - Aleksandra
06.12.2023
I went with Qunomedical for my Rhinoplasty Surgery. I am originally from the UK and was looking to get my Rhinoplasty abroad since it is a lot cheaper and the surgeons are generally more experienced. I signed up and the next day I received a message from Gigi via whatsapp. We spoke a lot about what options there are for me. She sent over instagram links to surgeons, websites and general information. Once I had a look at the surgeons work I liked, you can request quotes from the surgeons. I sent over images of my nose and that way the doctors were able to provide me with a quote. I went with Omer Celikal in the end as I loved the style of noses he has. Omer is based in Istanbul Turkey. I placed a 250 euros deposit. Myself and Gigi looked through my availability and the doctors availability so that I could book my flights. My surgery date was on the 28th of Nov 2023. I was super excited! The Qunomedical team were always there to help if I needed anything or had any questions before the surgery. Luke got in touch 2 weeks before my surgery date just to go through the itinerary and any other info I needed to know. A few days before my surgery. The Coordinators from the Memorial Hospital got in touch regarding transfer times. I was ready and set to fly out to Istanbul Turkey! I was super excited! On the first day I arrived quite late at night, the transfer took me straight to the hospital to complete PCR test and blood tests. I was then taken to the hotel. The hotel was so comfortable. The only thing I would say is that it would be better if it had a kitchenette so that cooking could be a bit easier. It was still great though! The next day I had the consultation with Omer Celikal. Memorial hospital and Qunomedical ensure that there is always a translator at all times. I met with Songul Gumus who was the translator and coordinator. She was absolutely amazing! Extremly helpful and made sure to always be detailed with what she says. Omer Celikal is also such a great doctor! I am so happy I went with him for my Rhinoplasty. He was so kind and detailed with everything. My surgery went very smooth. the stay at the hospital was great! the nurses and the doctor took great care of me. On my control days, both Omer and Songul made sure that they went through all the after care in detail. Overall my experience was amazing, I wish I had made the decision to go sooner. I will never forget my experience and will 100% be recommending it to anyone I meet.
Aleksandra Stepien
Kaan
24.11.2023
Kaan my assistant was brilliant at booking my surgery in. He answered all my questions and was very professional. He made my decision to use this surgeon very easy.
Ashley McEgan
Very good experience so far.
17.11.2023
Very good experience so far. Sencay is super nice and really goes the extra mile to get the best possible result!
Vivien
Amazing support
10.11.2023
The support from Kaan and Allison was incredible. Everything was so easy and pleasant. They were open to all questions and gave very quick feedback. Whatever doubts you have about the whole process, the kindness of the agents and the ease of the deal should not be one of them.
Asya
Videos
YouTube Video was not loaded due to privacy settings.
Please check your cookie preferences and reload the page.