Verified
Dentaglobal
Izmir, Turkey
Dutch, English, French, German
Overall rating
(52 Reviews In All Countries)
All reviews are evaluated by our dedicated team to ensure they are written by real patients.
Overall rating
(52 Reviews In All Countries)
All reviews are evaluated by our dedicated team to ensure they are written by real patients.
Verified by Qunomedical
All of our content is based on our own research and information provided by doctors and clinics. This information is continually and thoroughly reviewed by our experts for quality and accuracy to the best of our knowledge.
Ibrahim Rezk
Qunomedical Partnerships Team
Visited:
Visited:
About the clinic
Located in the heart of the Turkish city of Izmir, Dentaglobal is one of the most renowned dental clinics in Turkey. Founded in 2017, it now boasts a team of experienced and highly-qualified dentists who are specialists in a variety of fields, including cosmetic dentistry, orthodontics, and implantology.
From veneers to dental implants, Dentaglobal offers treatment that's performed using the latest techniques and technologies. The clinic is packed full of sophisticated equipment that - together with world-renowned dentists - allows it to offer outstanding care for all patients. Dentaglobal has received international recognition for its quality of care, with ISO-certification highlighting its exceptional standards within the field.
At Dentaglobal, you're opening the door to all of the advantages that dental care abroad can offer. The clinic offers all-inclusive packages that cover accommodation, clinic transfers, and airport pick-ups, ensuring that your treatment journey runs as smoothly as possible. Combine this with Dentaglobal's state-of-the-art equipment, luxurious residential facilities — and most importantly its team of talented dentists — and this comes in as one of the most high-quality options for dental care overseas.
...
Accreditations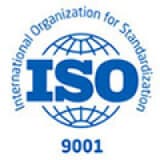 Dentaglobal is located in the centre of the Turkish city of Izmir. Sitting on the Aegean Sea's western coast, Izmir is fast becoming a European hub for high-quality dental care. For patients looking to combine their treatment with a holiday, Izmir offers an ideal location. An array of archaeological sites are combined with cultural hotspots and stunning beaches, allowing for plenty of opportunity for some rest and relaxation following your treatment.
Videos
Dentaglobal - A Tour of Izmir's Renowned Dental Clinic
Dentaglobal - A Tour of Izmir's Renowned Dental Clinic
Reviews
(52 Reviews In All Countries)
Mark W.,
Great service
Great visit to a very professionally service. Recommend to all
Bogdan P.,
Better than expected
Everything was brilliant, The doctors and .nurses are very involved in the patient care , everyone at the clinic is very helpful
glenn pennell,
100% painless
It's been 2 weeks since my first part of my treatment, I opted for all on 4 both upper and lower. The Procedure was 100% painless and I felt like I was looked after every step of the way. Just waiting now for around 4 months to heal until I go back for the final treatment. Thanks to the team at dentaglobal.
John D.,
Very good
From start my Patient Manager Abraham from QUNOMEDICAL great Person he is the one that make me choose where I can have my implants surgery done DENTAGLOBAl in Izmir Turkey. And he was right it was very good the whole experience. It was just one little bit of information was not presented to me that I found out after my consultation with the Dr. That was just little bit disappointing but we all make a little bit mistakes sometimes. I was little bit upset at that moment the information was not gi... Show more
Cojak,
Excellent service
Excellent service, profesional staff, friendly, carring. Deffenetly recommend
Alan F.,
Seemless treatment without any Issues
Absolutely flawless. Delighted with the results. Couldn't be happier
David B.,
Great Service!!
We visited Dentoglobal in February 23 & was a little apprehensive. Everything went as planned, picked up from the airport & from the hotel with ease. Treatment was outstanding & the staff friendly & welcoming. Looking forward to our 2nd visit in July. Highly recommend!!!
Miran E.,
excellent service
excellent service
Mohammed A.,
10/10
From start to finish, from hotel staff to cleaners to drivers to doctors 10/10 smile came back a different person a happy customer smiling everyday highly recommend anyone to come
Tracy R.,
I can smile
Although I have to return for second half of treatment in 4 month I was looked after and the clinic was fantastic would highly recommend this clinic amazing