Verified
Dentaglobal Dental Clinic
Izmir, Turkey
Dutch, English, French, German
About the clinic
Located in the heart of the Turkish city of Izmir, Dentaglobal is one of the most renowned dental clinics in Turkey. Founded in 2017, it now boasts a team of experienced and highly-qualified dentists who are specialists in a variety of fields, including cosmetic dentistry, orthodontics, and implantology.
From veneers to dental implants, Dentaglobal offers treatment that's performed using the latest techniques and technologies. The clinic is packed full of sophisticated equipment that - together with world-renowned dentists - allows it to offer outstanding care for all patients. Dentaglobal has received international recognition for its quality of care, with ISO-certification highlighting its exceptional standards within the field.
At Dentaglobal, you're opening the door to all of the advantages that dental care abroad can offer. The clinic offers all-inclusive packages that cover accommodation, clinic transfers, and airport pick-ups, ensuring that your treatment journey runs as smoothly as possible. Combine this with Dentaglobal's state-of-the-art equipment, luxurious residential facilities — and most importantly its team of talented dentists — and this comes in as one of the most high-quality options for dental care overseas.
...
Accreditations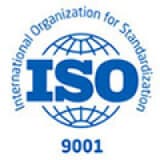 Dentaglobal dental clinic is located in the centre of the Turkish city of Izmir. Sitting on the Aegean Sea's western coast, Izmir is fast becoming a hub for high-quality dental care. For patients looking to combine their treatment with a holiday, Izmir offers an ideal location. An array of archaeological sites are combined with cultural hotspots and stunning beaches, allowing for plenty of opportunity for some rest and relaxation following your treatment.
friendly and professional customer…
22.09.2023
friendly and professional customer service
Peter Webster
Service with a smile
21.09.2023
Good service from all staff, l would certainly use them again..everyone very helpful..
Michael
Quick and easy…
21.09.2023
What made it easy is the reinsurance throughout the conversation and everything was well explained, the quick response from everyone. Thank you for making it so easy.
Pedro Fonseca
Alles richtig gemacht
20.09.2023
Everything done right. From the first contact until today I have experienced attentive and also accessible care. Bravo and keep it up. I was in Ismir-Turkey for a major surgery with general anesthesia. There, too, I give the highest score to all those involved. Bravo!
Joachim Henke
Videos
YouTube Video was not loaded due to privacy settings.
Please check your cookie preferences and reload the page.