DentaPoint Izmir
Izmir, Turkey
About the clinic
Dentapoint Izmir was founded in 2017 by three dentists following their graduation from the University in Izmir. Since then, the clinic has served as a specialist facility for a variety of dentistry procedures, from restorative to aesthetic dental care. Whether it be veneers or implants, the clinic uses modern techniques and technologies in its aim to help patients maintain good oral hygiene and perfect their smiles.
As of 2023, Dentapoint occupies an impressive brand new premises. This multi-storey clinic has generous space for treatments, including a ground floor room to treat disabled patients, its own sterilisation unit and dental lab, a dedicated surgery theatre, a floor for 3D imaging and X-rays, another for entertaining waiting patients, and even a rooftop cafe. Everything from the furnishing to the colour scheme of this large facility has been designed to the most modern aesthetic.
Dentapoint Izmir is well-versed in treating patients from all across the world, with all-inclusive packages on offer to make things much easier for visitors. Their quality of care has attracted international recognition, with Dentapoint receiving accreditation from the International Organization for Standardization (ISO).
...
Accreditations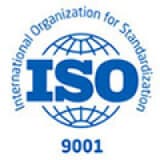 Located in the coatal city of Izmir in Turkey, Dentapoint is ideally placed for travellers from abroad. With its own international airport and flight times of only around two to four hours from a lot of European countries, getting to Izmir is easy. Plus, the clinic is right next door to the hotel patients stay in. Once there, many patients choose to combine their treatment with a holiday, taking advantage of the many cultural hotspots and beautiful beaches on offer. Dentapoint itself has a huge park on one side and the edge of the Aegean Sea on the other.
Medical team
Doctors
1,800
Treatments performed (2022)
3,500
Treatments performed (2022)
Reviews
(47 Reviews In All Countries)
Sue F.,
Amazing treatment
The service I received from qunomedical and denta point was amazing, the hotel is 4 star, denta points clinic is very modern and clean, the dentist was so professional and caring, our interpreter Oğuz was so helpful and made me feel at ease. No pain with all the treatment I received 18 crowns, 4 extractions and 6 implants. I would thoroughly recommend their service.
Mark K.,
Full set of teeth
I am more than happy with my new teeth. I would ( and have) definitely recommend!
Crimilda G.,
Dental point
I really enjoy my time in clinic. The treatment from.all the staff was beat one. The doctor was so.kind and professional. I will recommend Dental point to everyone. Could asking for better one . I fell in the right place , and trustful. 5 star clinic I love it
Mike,
Booking for my new veneers was 5 star…
Booking for my new veneers was 5 star service from start to finish, the initial consultation was easy with Scott, informative and everything happened so quickly, the price was where I expected and I had an appointment within a week or so of making my initial enquiry. Advice was clear and concise and they even helped with suggesting flights. Once I arrived in Turkey, I was collected in a VIP taxi, taken to my Hilton Hotel and again, communicated with clearly so I felt at ease in a different cou... Show more
Michael J.,
Dental treatment in Izmir Turkey is absolutely worth trying
When I was searching for an affordable dental treatment option outside of the US. For me it was dental implants. I fortunately found Qunomedical as a way to make this happen. I was provided quotes from multiple countries, and Turkey came in the winner. All of my lodging, transportation and appointments were arranged. A minimal deposit up front and from the moment I arrived in Izmir, everything happened as promised. From being met at the airport, to being driven to appointments. My Dentist, Dr. ... Show more
Patrick K.,
Amazing experience
Amazing experience from initial contact to finish. The professional shown from when I made contact to arrival at the facility was seamless and of an incredibly high standard which showed in the end product, thanks so much!
Kirsteen M.,
Amazing experience from start to finish.
I had the most amazing experience, was looked after so well at the time of treatment as well as post treatment, very good communication from the whole team, I had teeth removed, bone grafting and full mouth implants, this was pain free and expertly done! They made sure I was comfortable at all times, they made sure everything at every process was perfect before moving onto the next stage or letting me home, 5* rating from me, have not one bad thing to say.
Bruno A.,
All on Six with teeth removal
The overall experience was very good for the first part of the treatment. I have to say that it is not easy, overwhelming at times but in the end it's worth it. Qunomedical does a fantastic job of getting it all setup, communication could be a bit better though. The clinic is very welcoming with Gülsüm, the translator and Hazal the patient manager always available and reassuring. Dr Kilic was fantastic. Communication and customer service could be improved. Will be getting back for the second pa... Show more
Maik Czoch,
Extremely excellent treatment and service
Excellent service and very friendly staff. I was also very impressed with the quality of the treatment. I also enjoyed the accommodation very much and the personal care was always on hand to answer any questions in very good German. I can therefore only recommend Dental Point. L.G.Maik
Karen S.,
very very pleased
I went with my husband we both had our teeth done. From start to finish it was so straight forward, we were Met at the airport in a limo, and was transferred to hotel and clinic. All dealings is done by what's app and kept in touch with everything. When we arrived at the clinic they were all very friendly and welcoming. Very professional and never felt no pain. Me and my husband are so pleased with our teeth, we can't stop smiling. Best thing I ever done. definitely would recommend. We went to ... Show more