DentaPoint Izmir
Izmir, Turkey
About the clinic
DentaPoint Izmir was founded in 2017 by three dentists following their graduation from the University in Izmir. Since then, the clinic has served as a specialist facility for a variety of dentistry procedures, from restorative to aesthetic dental care. Whether it be veneers or implants, the clinic uses modern techniques and technologies in its aim to help patients maintain good oral hygiene and perfect their smiles.
As of 2023, DentaPoint occupies an impressive brand new premises. This multi-storey clinic has generous space for treatments, including a ground floor room to treat disabled patients, its own sterilisation unit and dental lab, a dedicated surgery theatre, a floor for 3D imaging and X-rays, another for entertaining waiting patients, and even a rooftop cafe. Everything from the furnishing to the colour scheme of this large facility has been designed to the most modern aesthetic.
DentaPoint Izmir is well-versed in treating patients from all across the world, with all-inclusive packages on offer to make things much easier for visitors. Their quality of care has attracted international recognition, with DentaPoint receiving accreditation from the International Organization for Standardization (ISO).
...
Accreditations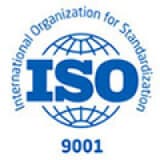 Located in the coatal city of Izmir in Turkey, DentaPoint is ideally placed for travellers from abroad. With its own international airport and flight times of only around two to four hours from a lot of European countries, getting to Izmir is easy. Plus, the clinic is right next door to the hotel patients stay in. Once there, many patients choose to combine their treatment with a holiday, taking advantage of the many cultural hotspots and beautiful beaches on offer. DentaPoint itself has a huge park on one side and the edge of the Aegean Sea on the other.
Omg what can I say Ella is the most…
23.09.2023
Omg what can I say Ella is the most amazing girl ever she is super helpful and I love talking to her she was on hand whenever I needed her she told me everything I needed to know and gave me all the info and more. Ella is a true asset to the company Thank-you so much
Nicola Allan
Tina was very helpful and responsive
02.09.2023
Tina was very helpful and responsive. Answered all of my questions and checked to verify information for me
Lucia Valente
good communications
02.09.2023
Malcolm Arthur Pendlebury
Ella was fantastic 🤗she explained…
28.08.2023
Ella was fantastic 🤗she explained everything very good and she was fast to let me have all the information
Monica
Videos
YouTube Video was not loaded due to privacy settings.
Please check your cookie preferences and reload the page.
Medical team
Doctors
1,800
Treatments performed (2022)
3,500
Treatments performed (2022)