Memorial Sisli Hospital
Istanbul, Turkey
English, French, German, Spanish, Turkish
About the clinic
Memorial Sisli Hospital offers high-quality healthcare services in accordance with international standards. The multi-disciplinary facility's departments include plastic and aesthetic surgery, dentistry, cardiology, neurology, orthopedics, general surgery, gastroenterology, pediatrics, IVF, rehabilitation, and obstetrics, and gynecology, to name a few. It also operates one of the leading hair transplantation clinics in the country. The world-class healthcare facility welcomes thousands of international patients each year and its highly experienced staff, specialized physicians, and professional administrative personnel are dedicated to providing effective and efficient patient care. Memorial Sisli Hospital was the first medical organization in Turkey to receive a Joint Commission International (JCI) certification. The facility provides a variety of services for its international patients including free interpreter services, arrangement of Memorial guest house accommodation, discounted flight rates and additional benefits via Turkish Airlines and facilitation of admission, discharge and follow-up processes.
...
Accreditations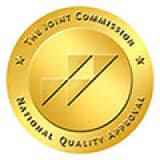 Memorial Sisli Hospital is located on the traditionally European side of Istanbul. The closest airport, Istanbul Ataturk International Airport, is less than a 20-minute drive from the hospital. Istanbul is the only city in the world that sits on two continents: Europe and Asia. The city lies on both sides of the Bosporus channel and the Sea of Marmara, which connects the Black Sea to the Mediterranean. Bridging two continents, Istanbul is a melting pot and its rich and diverse cultural heritage is visible in its art, architecture, and food. There are many attractions within easy reach of Memorial Sisli Hospital such as Topkapi Palace, which was the official residence of the Ottoman Sultans for around four centuries. A visit to Istanbul also wouldn't be complete without a trip to the bazaars.
Memorial Sisli Hospital Reviews
5
They provided amazing service, the hotel and the hospital were excellent
28.11.2022
I had a great experience was with Qunomedical. Everything was very well organized from the consultation moment until I returned home after the surgery. Qunomedical team members especially Mike Aleksich and Ioannis Leivaditis were super friendly and responsive. They provided amazing service, the hotel and the hospital were excellent and transportation were taken care of, these factors eased the recovery time. Istanbul is a beautiful city and luckily I had the chance to do some cite seeing. My nose is still swollen and it'll take a few months to see the initial results, so I'll write another review about the surgery and recovery time in a few months.
Rhinoplasty-Istanbul