Verified
Dr. Cinik Hair Hospital
Istanbul, Turkey
Dutch, English, German, Italian, Spanish
Overall rating
(196 Reviews In All Countries)
All reviews are evaluated by our dedicated team to ensure they are written by real patients.
Overall rating
(196 Reviews In All Countries)
All reviews are evaluated by our dedicated team to ensure they are written by real patients.
Verified by Qunomedical
All of our content is based on our own research and information provided by doctors and clinics. This information is continually and thoroughly reviewed by our experts for quality and accuracy to the best of our knowledge.
Felix Pickhardt
Qunomedical Partnerships Team
Visited:
Visited:
Very impressive!
It's impressive to see how Dr. Cinik created an entire hospital dedicated just to hair transplantation. He even recreated a 1960s American barber shop!
About the clinic
Dr. Cinik Hair Hospital is one of the most renowned hair transplant clinics in Istanbul, offering the latest hair transplant surgery techniques such as follicular unit extraction (FUE).
After spending several years working in other renowned clinics and hospitals in Istanbul, Dr. Cinik established a standalone hospital facility dedicated to hair transplantation in Turkey. His practice has been accredited by the Turkish Ministry of Health and the International Society of Hair Restoration Surgery (ISHRS) for its outstanding medical care standards. With over 20 years' experience, it's no wonder many patients are drawn towards Dr. Cinik; hair transplant surgery is something he has performed more than 10,000 times in his career now.
The clinic's 28 spacious operating rooms are designed to be bright and relaxing environments, and lots of international patients are welcomed here, with the majority of the staff speaking English. The all-inclusive treatment packages on offer — with accommodation, ground transfers, and treatment specialties like FUE with sapphire blades — make travelling abroad for a hair transplant easy and straightforward when you choose Dr. Cinik. Reviews below are from patients who flew in from various parts of the world for his expertise.
...
Accreditations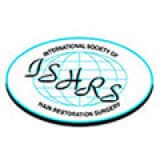 It takes around 45 minutes to drive to the Dr. Cinik Hair Hospital from the international airport in the north of Istanbul. Patients' accommodation is just a couple minutes' drive away and Fulya metro station is located right in between, connecting you to the rest of the city. Be sure to do lots of exploring whilst staying here for your treatment, taking in the amazing historical sites and the views of the Bosporus Strait.
Videos
Dr. Cinik Hair Hospital - Patient Story
Dr. Cinik Hair Hospital - Patient Story
Medical team
Doctors
900
Treatments performed (2022)
Reviews
(196 Reviews In All Countries)
Verified patient
Camilo T.,
Dr Cinik Clinic is the best
From the moment of your arrival until the moment of departure (and even now in my after care) you feel the professionalism of Dr Cinik's team. It is incredible how well organised they are and you feel reassured all the time. I would definitely recommend!
James Doogue,
Top Class
To anyone a little unsure I hope this review helps. So I contacted Alsion in Qunomedical a few months before Christmas and had looked at the possibility of getting the hair transplant prior to Christmas but between one thing and another on my behalf it did not materialize. I Stayed in contact with Alsion(who was extremely helpful and obliging) and booked to fly from Dublin on Turkish airlines Sunday the 5th of Feb. Flight was delayed by 80 mins. Driver was waiting for me at the airport and brou... Show more
oisin mcgee,
Excellent service
Excellent service. Highly recommended
Oisin M.,
Fantastic facility. Friendly and professional.
Fantastic facility. Friendly and professional. Punctual service from start to finish for our duration there. Great service before, during and after everything from qunomedical, they done all d hard work. Highly recommended
Jake Hollis,
Fantastic service start to finish even…
Fantastic service start to finish even communication from quote to finish I had hair transplant and dental crowns, everything was organised for me didn't have to do anything. Feyza was at every appointment to greet me , would recommend to anyone looking for this kind of treatment to use these guys. Many thanks.
RS Lambe,
They are with you every step of the way…
They are with you every step of the way. Always a quick response when you have a query. Their expertise was extremely helpful to me in deciding the right package that best suited me individually.
Connor Kelly,
Amazing clinic
What can I say. From start to finish dr cinik and his team were fantastic. They were so professional, I didn't feel out of place once I knew I was in safe hands for this procedure from the moment I arrived at the clinic. I would recommend this clinic to anyone it is fantastic and has the results to show for it. I am now a few weeks off a year since I had my transplant and the results are life changing, I cannot thank dr cinik and his team enough.
Verified patient
Steve J., United Kingdom
First class
From start to finish very professional I felt relaxed the whole time couldn't fault the team 👍
Verified patient
Paul K., United Arab Emirates
Very Good but could be Great.
I think my review is premature until I see the full results of my transplant in a few months. However, so far I am pleased. The only concern is that at times it felt like I was on a conveyor belt of customers and compliancy of service could creep in. I also needed more reassurance on certain decisions made by the doctors. But overall I think a good job has been done.
Verified patient
Darren B., Spain
Quality
The service and organisation was faultless from start to finish. Dr Cinik and his staff have a clinic that's runs like clockwork and I would be happy to recommend to anyone who is interested in a procedure.