Verified
Dr. Cinik Hair Transplant Clinic
Istanbul, Turkey
Dutch, English, German, Italian, Spanish
About the clinic
Dr. Cinik Hair Transplant Clinic is one of the most renowned hair transplant clinics in Istanbul, offering the latest hair transplant surgery techniques such as follicular unit extraction (FUE).
After spending several years working in other renowned clinics and hospitals in Istanbul, Dr. Cinik established a standalone hospital facility dedicated to hair transplantation in Turkey. His practice has been accredited by the Turkish Ministry of Health and the International Society of Hair Restoration Surgery (ISHRS) for its outstanding medical care standards. With over 20 years' experience, it's no wonder many patients are drawn towards Dr. Cinik; hair transplant surgery is something he has performed more than 10,000 times in his career now.
The clinic's 28 spacious operating rooms are designed to be bright and relaxing environments, and lots of international patients are welcomed here, with the majority of the staff speaking English. The all-inclusive treatment packages on offer — with accommodation, ground transfers, and treatment specialties like FUE with sapphire blades — make travelling abroad for a hair transplant easy and straightforward when you choose Dr. Cinik. Reviews below are from patients who flew in from various parts of the world for his expertise.
...
Accreditations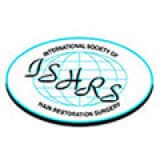 It takes around 45 minutes to drive to the Dr. Cinik Hair Transplant Clinic from the international airport in the north of Istanbul. Patients' accommodation is just a couple minutes' drive away and Fulya metro station is located right in between, connecting you to the rest of the city. Be sure to do lots of exploring whilst staying here for your treatment, taking in the amazing historical sites and the views of the Bosporus Strait.
I was very satisfied
30.08.2023
I was very satisfied all my questions were answered she was helpful I can only recommend The most important thing is that she was always available
Ali
Haartransplatation
10.08.2023
It is the second time already. Am top satisfied competent staff thank you
Ciro V.
Booking via WhatsApp
07.07.2023
Booked my second hair transplant through WhatsApp, Gigi was great and quick to respond. Very friendly, all questions answered and very easy to speak to. High quality customer service. Would recommend.
Craig Clancy
Hair transplant Everyone at Qunomedical have been…
13.06.2023
Everyone at Qunomedical have been great. They take the hassle out of searching many sites and come to you with clinics that's are highly reputable. It's a very easy process and very well organised.
Mr Lee William Bott
Videos
YouTube Video was not loaded due to privacy settings.
Please check your cookie preferences and reload the page.
Medical team
Doctors
900
Treatments performed (2022)