Verified
Suzermed Istanbul
Istanbul, Turkey
English, French, German, Italian
About the clinic
Suzermed Clinic offers hair transplantation surgery in partnership with one of the most well-known and respected healthcare companies in Turkey: Acıbadem Altunizde Hospital. They are certified by the JCI and ISO, and the hospital has numerous medical centres, units and departments to meet many needs. Suzermed clinic is equipped with the latest medical technologies, a team of dedicated professionals and a drive to provide the highest level of care and satisfaction for their patients.
...
Accreditations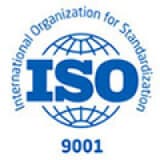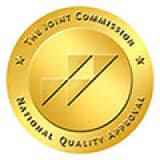 Suzermed Clinic is located in Acıbadem Altunizde Hospital, which is less than an hour's drive from Istanbul Airport. Situated amongst historical neighbourhoods, it is a stone's throw away from multiple parks and is not far from Istanbul's southern coast. Plenty of public transport connects you between the clinic and this city's amazing sights.
I have been really well looked after
05.05.2023
I just used google search initially searching hair transplants, came across Quno medical and got in contacted. Initial response was friendly, clear and informative. Some quotes and option were quickly sent over to me and I booked up a couple of weeks later. Throughout the whole process from booking to arriving back in England, I have been really well looked after and felt in safe hands, I was never nervous just really excited to get the procedure done and that was credit the guys here at Quno, anyone considering should go ahead and book! Thanks to Dan, Teodora and Maira and of course the team at Suzermed where I had the treatment!
Fred Wykes
Hair Transplant procedure
25.03.2023
Overall experience was satisfying.
Shahswar K.
Communication
25.03.2023
• They were very understand about my situation. • Was quick with responses • Reassured that the situation will be sorted
Kemar
Very straightforward
17.02.2023
Very straightforward from start to finish and someone was available to answer questions I had throughout.
liam tyrer
Medical team
Doctors
900
Treatments performed (2022)