Find the Right Doctor at Home or Abroad
We have your back, every step of the way.
Only professionally vetted doctors
Personal support service
100% free assessment and non-binding
Previously featured on
Previously featured on
The Qunomedical Difference
Qunomedical takes a patient first approach to healthcare. Our 24/7 personalised support service makes it easy to find high-quality, affordable treatments. At home or abroad, we work hard to tackle the global need for better, safer, simpler, and more affordable healthcare.
How We Can Help You
Real Patients, Real Reviews
Access real reviews from real patients as well as their experience with their chosen doctor or clinic.
The Right Doctor and Location
Whether at home or abroad, we give you comprehensive information so you can make your own decisions about your healthcare.
24/7 Patient Support
Our Patient Managers are available to assist you with your booking and make your journey as stress-free as possible.
Our Promise to You
Free Assessment
We offer a 100% free, non-binding assessment.
Vetted Doctors
We employ strict quality criteria and provide unbiased information about doctors that have been professionally vetted by our dedicated medical board.
Satisfaction Guarantee
We guarantee quality care and unlimited support.
Price Match
Found the same treatment at the same clinic cheaper somewhere else? Let us know and we'll match the price.
We Can Help You With a Variety of Healthcare Treatments
Don't see what you're looking for?
Contact Us
---
Popular Doctors
We are an independent organisation and only ever provide fully honest and unbiased information about doctors that have been thoroughly and professionally vetted.
---
Our Patients Are Happy
We help over 10,000 patients every month. Our reviews represent real experiences about the journey of booking through Qunomedical and the experience with their chosen doctor or clinic.
See Reviews
---
See all reviews
Medical Travel Specialist

The International Medical Travel Journal (IMTJ) awarded us as the Best Medical Travel Agency in 2017 and Best Medical Travel Website in 2018.
Certified online security
The safety of your personal data is important to us. We are GDPR compliant with certified data privacy and daily security scanning.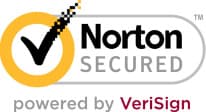 Patient manager
Frieda
Your personal Patient Manager
Let's talk
Still unsure? Feeling overwhelmed? Talking to a real person can give you the guidance and reassurance needed. You don't have to do it alone. Let's find the right doctor together.
Backed by top investors
Backed by top investors