My Perfect Hair Transplant
Berlin, Germany
About the clinic
My Perfect Hair Transplant is located in the centre of Berlin, though they also have a second location in Hamburg. They offer hair transplants using advanced methods like FUE. This is an extremely up-to-date clinic whose professionals are well-versed in the modern techniques and equipment that are used here. Heading this team is Dr Tsounis, who has been in the medical field for 30 years, the last 23 of which has been focused on hair restoration, making him a highly trusted and experienced surgeon. He has over 10,000 procedures under his belt and has even developed a customised hand-held graft extraction device to enhance the procedure and its results. This clinic also specialises in the use of the ARTAS System, a robotic surgical appliance that extracts grafts with high precision.
...
Accreditations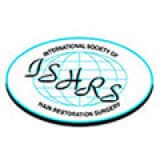 Berlin is Germany's capital and largest city. It offers a great culture mix - or "Multikulti" - and exciting sightseeing of various famous historical landmarks. Off the beaten track, districts like Kreuzberg and Neukölln offer plenty of choices in terms of cafes, shops, and art exhibitions. The Museum Island in Mitte is fundamental for culture and art lovers.
Whole organization so smooth
20.11.2021
David B.
Qunomedical/Suzermed, thumbs up!
28.01.2021
About a year ago Qunomedical arranged a hair transplant in Suzermed. The whole process of traveling to Istanbul and getting to the clinic was taken care of and went off without a hitch. Every step of the way was taken care of, from landing at the airport, to getting to the hotel, to the clinic and back. Super easy. The clinic itself was hyper-modern and the procedure went well. It was slightly painful, but I would say the hardest part was the need to sit still for many hours, rather than the actual operation itself. The people at Suzermed (and an English-speaking representative) were there throughout the entire operation to make sure everything went well. A year later, I'm entirely happy with having had the procedure done!
Adam L.
It went well
19.02.2019
Staff was very well. I do not know, because I do not see the result yet.
Vladimir K.
Each stage was explained before it took place. The treatment was extremely good and made me feel more normal as I didn't have to shave my entire head.
08.01.2019
From first arriving in Berlin it was simple to get to the accommodation thanks to the advice from Emma. Once at the hotel everything had been organised and the room was great. A kettle to make a drink may be handy though and a fridge for cold drinks. The clinic was a 60 second walk across the road from the accommodation and very modern and clean. I had an initial consultation and then proceeded through to the procedure. It was painless, very professional and the staff were extremely friendly and helpful. Each stage was explained before it took place. The treatment was extremely good and made me feel more normal as I didn't have to shave my entire head. Just the donor area was shaved. I have had a quick recovery and all scabs were gone within 11 days after the treatment and the donor area fully recovered. The pre and post treatment reccomendations vary throughout the clinics, but the qunomedical is very generic. I guess this is to cover liability and results but for someone like me that enjoys exercise, being told up to date info would help. Some of the timescales seem to be longer on qunomedical than what the clinic actually recommended.
Jamie