Verified
Liv Hospital Ulus Istanbul
Istanbul, Turkey
Dutch, English, French, German, Italian, Spanish, Russian
About the clinic
Liv Hospital is a multi-disciplinary facility which has been accredited by the JCI and is also ISO certified. In addition to its cosmetic surgery department, the hospital specialises in cardiology, neurology, orthopaedics, general medicine, obesity surgery, gastroenterology, paediatrics, rehabilitation, oncology, and obstetrics and gynaecology, plus more. The physicians at Liv Hospital comprise a diverse expertise; the team has successfully treated over 14,000 international patients using advanced diagnostics and state-of-the-art technology. Exceptional patient care is their priority, and they also strive to be one of the world's finest hospitals specialising in hair transplantation.
...
Accreditations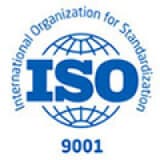 Liv Hospital is located in Ulus, an upscale area of Istanbul. It's a 45-minute drive from Istanbul Airport, which serves many international flights per day. The city spreads over both banks of the Bosporus channel, which means it not only touches the coasts of both the Sea of Marmara and the Black Sea, but is also the only city to sit on two continents: Europe and Asia. Istanbul is a melting pot and its rich cultural heritage is visible in its art, architecture and food. There are many attractions within easy reach of Liv Hospital.
Great service and very helpful staff.
06.11.2022
Great service and very helpful staff.
Kayode Obi
Amazing
08.02.2022
So glad I went with Qunomedical and chose Liv Hospital for my treatment. Catalina was amazing and everyone in Istanbul were friendly and very professional. The transfers were smooth, hotel was tops and all the staff at the hospital made me feel very comfortable. Thank you everyone involved 😊.
Shaun J.
Hair transplantation with Qunomedical
20.02.2021
Can only recommend it to everyone to book a hair transplant in Turkey with and through Qunomedical !!!
Alexander K.
Overly happy with results
30.01.2021
From start to finish. Excellent service Excellent hotel Excellent facilities I gave 5stars all round and have and will keep recommending to everyone
Shane M.
Videos
Follow us around Liv Hospital
Follow us around Liv Hospital
More Videos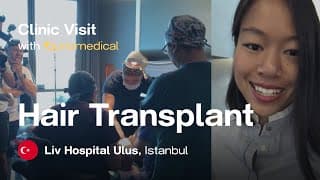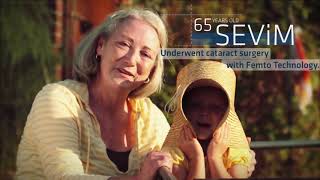 Medical team
Doctors
500
Treatments performed (2022)
400
Treatments performed (2022)