Bagatin Clinic Zagreb
Zagreb, Croatia
About the clinic
With locations in Zagreb and Split, Bagatin Clinic is one of Croatia's leading multidisciplinary clinics. Their 20 years' experience makes them a popular choice for a variety of treatments. They maintain such expertise and popularity by keeping their facilities up to date with the latest medical apparatus.
At both branches, patients are welcomed into a modern practice that has specialists in a multitude of procedures: some 250 different treatments spanning plastic surgery, dentistry, dermatology and cosmetology are on offer. Many patients travel here for dental implants, dental crowns, veneers, breast augmentation and rhinoplasty, amongst other procedures.
They also uphold that, in their own words, the 'patient always comes first'; this is evidenced by their accommodating staff, who conduct themselves completely according to this motto.
As for accreditation, Bagatin is a Gold Member of the Medical Tourism Association and is certified by the Global Clinic Rating, which is a comparison website that evaluates medical facilities on an international level. They're also ISO certified and obtained Temos accreditation in 2019, in two categories: Excellence in Medical Tourism and Quality in International Patient Care. Additionally, they won the award for 'Best International Cosmetic Surgery Clinic' at both the 2017 and 2019 International Medical Travel Journal Awards for their excellence.
...
Accreditations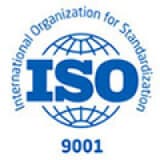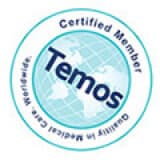 Zagreb is Croatia's capital city, as well as its cultural, economic, political, scientific and medical centre. Many people visiting the country stop in Zagreb for a few days before heading towards the Adriatic Sea to spend some time on one of Croatia's beautiful coastlines. Bagatin Clinic Zagreb is on a main street that is lined with tram and bus stops, making it easy to get to and to see the surrounding city that is known for its gastronomy and nightlife. Both the hotel and clinic are only a 15-20 minute drive from Franjo Tuđman Airport, making it convenient for patients coming from abroad.
Reviews
(12 Reviews In All Countries)
Michael M.,
The best in the world in my opinion
The clinic was very good and clean The dentist was Excellent with her work couldn't fault anything would highly recommend it to my friends and family prices were good quality of work was good. It was an overall great experience I am extremely happy with how my teeth turned out.
Verified patient
Robin L., United Kingdom
Excellent Service and Facilities
Everything from our initial contact with Scott through travel, meet & greet, accommodation through to the actual treatment was handled with professional respect and a friendly and welcoming team. The hotel reserved for us in Zagreb was spotless and really very good indeed and less than 5 minutes walk from Bagatin Clinic and a really nice restaurant close by, Reception and medical staff at Bagatan were beyond excellent as was the treatment offered. We both need a second visit to complete treat... Show more
Verified patient
Stuart G., United Kingdom
Stuart Garnham
Absolutely amazing service from Chloe that sorted our treatment to all the guys in Zagreb. Very professional and friendly English speaking staff , explained everything. The experience was perfect from start to finish . I travelled with 2 of my friends and we all feel the same and our delighted with the results. We have all recommended to friends who will be travelling to Croatia to get their teeth done . Thanks guys
Verified patient
Christopher S., United Kingdom
amazing amazing amazing xxxx
the best place so so so happy with all the guys the service was the best it was difficult week had to totally change treatment plan but what a great result cant wait to go back in six months to see the guys for the finishing product much love from smiling CRAZY CHRISSSSSS XXXXXX
Verified patient
Lucy W., United Kingdom
They have been very informative and calming through the whole process and in the end they have done a great and professional job.
I would like to thank everyone in the Bagatin clinic for all your help and hospitality. And I would like to give special thanks to the dental team. Both the doctor and the dental assistant have taken their time to carefully understand my problems and needs. They have been very informative and calming through the whole process and in the end, they have done a great and professional job. My life has taken a wonderful new turn as I can finally eat and smile without pain or being self-conscious and ... Show more
Verified patient
Jonathan, R., USA
I am thrilled with the result and can't stop smiling, 😊 I am a new person!
I would like to send special thanks to dr. Radić and dr. Turčin from Bagatin Clinic. We did all-on-4 on both of my jaws, so I got a completely new smile. It took two trips to Croatia, but it is a beautiful country worth visiting so that was no trouble at all😊 The Croatians I met were fabulous, however, the staff at the clinic took my breath away as well did the view of the entire city of Zagreb from the 10th floor. I am thrilled with the result and can't stop smiling, 😊 I am a new person!
Verified patient
Janssen H., Netherlands
I got more than I asked for.
I honestly need to say a big 'thank you to the dental team for no longer hiding my smile. Thanks to their dedication, competencies, humanity above all, and warmth, I got more than I asked for. Aside from the beautiful teeth that I love to show everyone, I will always remember the great people who made me that smile. Not long ago a childhood friend met me on the street and couldn't help but marvel at how beautiful my teeth are. I was so happy. Now I laugh even when I shouldn't. 😊 Lots of greetin... Show more
Verified patient
Daniel K., Slovenia
They were very professional and went above and beyond with their service.
A very big thank you to the kind staff at Bagatin Clinic in Zagreb, Croatia. They were very professional and went above and beyond with their service during my stay there. I was perfectly cared for before, during, and after the FUE hair transplant procedure by the doctors and nurses. I was very pleased how they answered all of my questions and the confidence they gave me was the big factor in the decision to go for the hair transplant there. The decision I do not regret! I highly recommend che... Show more
Verified patient
Irina S., United Kingdom
I've never seen a group of specialists who work with such extraordinary care and empathy.
I strongly recommend the Bagatin clinic. And yes, my husband is obsessed with my new look 😉
Verified patient
Lavinia, Italy
I felt like a queen there. And now I have the new royal nose!
My doctor is a star! She was patient, gentle, dedicated, and professional. She was on 'my speed dial list on WhatsApp, cellphone, messanger.. you name it! And trust me, you do need that kind of support. I felt like a queen. And now I have the new royal nose! 😊