Bagatin Clinic Zagreb
Zagreb, Croatia
About the clinic
With locations in Zagreb and Split, Bagatin Clinic is one of Croatia's leading multidisciplinary clinics. Their 20 years' experience makes them a popular choice for a variety of treatments. They maintain such expertise and popularity by keeping their facilities up to date with the latest medical apparatus.
At both branches, patients are welcomed into a modern practice that has specialists in a multitude of procedures: some 250 different treatments spanning plastic surgery, dentistry, dermatology and cosmetology are on offer. Many patients travel here for dental implants, dental crowns, veneers, breast augmentation and rhinoplasty, amongst other procedures.
They also uphold that, in their own words, the 'patient always comes first'; this is evidenced by their accommodating staff, who conduct themselves completely according to this motto.
As for accreditation, Bagatin is a Gold Member of the Medical Tourism Association and is certified by the Global Clinic Rating, which is a comparison website that evaluates medical facilities on an international level. They're also ISO certified and obtained Temos accreditation in 2019, in two categories: Excellence in Medical Tourism and Quality in International Patient Care. Additionally, they won the award for 'Best International Cosmetic Surgery Clinic' at both the 2017 and 2019 International Medical Travel Journal Awards for their excellence.
...
Accreditations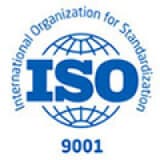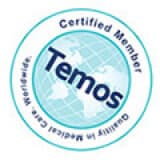 Zagreb is Croatia's capital city, as well as its cultural, economic, political, scientific and medical centre. Many people visiting the country stop in Zagreb for a few days before heading towards the Adriatic Sea to spend some time on one of Croatia's beautiful coastlines. Bagatin Clinic Zagreb is on a main street that is lined with tram and bus stops, making it easy to get to and to see the surrounding city that is known for its gastronomy and nightlife. Both the hotel and clinic are only a 15-20 minute drive from Franjo Tuđman Airport, making it convenient for patients coming from abroad.
Bagatin Clinic Zagreb Reviews
5
Amazing service
14.09.2023
Amazing service! Everyone is nice and friendly. They all speak good English, and will give you the best advice. 😊
Mira S
Zonimir was very patient and took the…
24.08.2023
Zonimir was very patient and took the initative in sourcing an alternative treatment location for me in Croatia which was better suited to my needs and budget. He was always very courteous, polite and professional in dealing with me and prompt in responding
Declan Coughlan
Everyone have been very helpful
02.07.2023
Everyone have been very helpful, polite, especialy Teodora, the WhatsApp comunication with Qunomedical is practical and hasselfree (compare to e-mailing for everything), till now am very satisfied with the way you do thing.,thankyou.
Alberto Packe
Crowns and overall re-do
03.05.2023
I had 19 crowns done,old fillings removed and 2 rootcanal treatments done. All in a weeks time so it has been quite an ordeal but I can not praise this dentist and clinic enough. The dentist, Kristina Pilipovic, was so kind and always aware of my feelings, if I was anxious, tired or in pain. My teeth has been done so well and I only have gratitude towards her.
Vanessa S.