Bagatin Clinic Split
Split, Croatia
About the clinic
Bagatin Clinic's Split branch offers the full range of dental treatments, receiving many patients from abroad to offer their excellent services to. Popular choices include dental implants, crowns, veneers, bridges, whitening and teeth cleaning.
They maintain that the patient always comes first, which is evidenced by their highly experienced dentists, accommodating staff and emphasis on practising the latest methods with the newest technology. The clinic itself is an impeccably modern place, equipped and sterilised to undertake all procedures.
As for accreditation, Bagatin is a Gold Member of the Medical Tourism Association and is certified by the Global Clinic Rating, which is a comparison website that evaluates medical facilities on an international level. They're also ISO-certified and obtained Temos accreditation in 2019 in two categories: Excellence in Medical Tourism, and Quality in International Patient Care.
...
Accreditations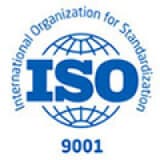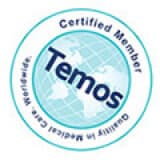 Split is Croatia's second-largest city, situated on the eastern shore of the Adriatic Sea. As a coastal city with a Mediterranean climate, it's a beautiful and popular holiday destination. Bagatin Clinic Split and patients' accommodation are in the same building, in a laid-back residential neighbourhood only 30 minutes' drive from Split Airport. The beach and old town is only a short walk away too.
Bagatin Clinic Split Reviews
5
Outstanding Service Provider
08.07.2023
Everything was fantastic, specifically Tina. Tina is one of the most helpful, friendly, professional Customer Service I have experienced - extremely knowledgeable, patient and her expertise provides top notch service. Overall, from start to end my encounter with this provider has been EXCELLENT. Thank you Tina.
Tracie
Medical team
Doctors
1,300
Treatments performed (2022)