Carolina Medical Center
Warsaw, Poland
NaN
About the clinic
The Carolina Medical Center is one of the largest orthopaedic hospitals in Europe, with a renowned capability in spine and hand surgery, as well as podiatry, rehabilitation and a focus on sports medicine - many of Poland's top athletes have been treated there. The facility is part of the Lux-Med Group, which leads in private medical care in Poland and is also the main medical partner of the country's National Olympic Committee. Lux-Med Group itself is owned by the British healthcare company BUPA.
This highly modern facility offers patients the best course of treatment through an interdisciplinary approach. The members of the medical team are constantly developing their skills to keep Carolina Medical Center at the forefront of its field, for which it has received multiple certifications attesting to its excellent standards.
...
Accreditations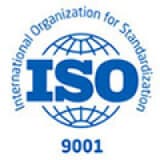 The Carolina Medical Center is just a 10-minute drive from Warsaw Chopin International Airport. Main roads connect you to the rest of the city and there are numerous parks and waterways in the vicinity of the hospital. Warsaw is an interesting capital city with a lot to offer visitors; not only does it have a fascinating collection of neighbourhoods and landmarks just waiting to be discovered, but it is also home to the best restaurants and entertainment in the country. Its museums and varied architecture are also noteworthy, plus, there is a vast national park on the north-western edge of the city.