Cayra Clinic
Antalya, Turkey
English, German, Russian, French, Spanish, Turkish, Italian, Arabic
About the clinic
Cayra Clinic is a multi-disciplinary facility with over a decades' experience, offering plastic surgery, hair transplantation, weight loss procedures, dentistry and IVF treatments. Hair transplantation is one of their most popular procedures; their team is versed in all the innovative methods: FUE and DHI, and the use of sapphire blades for accurate, less-damaging follicle-extraction. Eyebrow and beard transplants are also part of their repertoire. As for other popular procedures at Cayra, these include breast augmentation and rhinoplasty. They use cutting-edge equipment and FDA-approved materials, and whilst they do carry out surgeries in their own clinic, the more invasive ones that require sedation are performed in a Temos-accredited hospital very close to Cayra's location.
Cayra Clinic has a team of patient coordinators on-hand, the members of which cover seven different languages for any patients requiring translation - but other interpreters can also be brought in should another language be needed. As a clinic that always serves patients from around the world, they strive not only to provide exceptional results from their treatments, but to make the entire medical journey a pleasure by placing an emphasis on hospitality and individualised treatments. Since opening over ten years ago, they have served patients from five continents and have gathered an impressive 4.8 score on TrustPilot from over 150 reviews.
Aside from the skill of their experienced surgeons, Cayra's dedication to patient satisfaction is reflected by their exceptional aftercare. They work with nurses in multiple different countries, so patients needing follow-ups after they've returned home can have these without needing to travel abroad again.
Countless certificates and accreditations attest to Cayra Clinic's high standards, including numerous from the Turkish government and a couple from the International Organization for Standardization (ISO).
...
Accreditations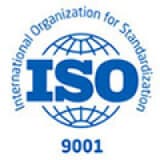 Cayra Clinic is just 15 minutes away from Antalya International Airport by car; it's located in a central part of the city known for its stretching beaches, cultural old town and stunning surrounding landscapes. It's a great place to visit and is popular amongst tourists wanting to experience Turkey and its coast.
Medical team
Doctors
700
Treatments performed (2022)