Cayra Clinic Antalya
Antalya, Turkey
English, German, Russian, French, Spanish, Turkish, Italian, Arabic
About the clinic
Cayra Clinic is a multi-disciplinary facility with over a decades' experience, offering plastic surgery, hair transplantation, weight loss procedures, dentistry and IVF treatments. Hair transplantation is one of their most popular procedures; their team is versed in all the innovative methods: FUE and DHI, and the use of sapphire blades for accurate, less-damaging follicle-extraction. Eyebrow and beard transplants are also part of their repertoire. As for other popular procedures at Cayra, these include breast augmentation and rhinoplasty. They use cutting-edge equipment and FDA-approved materials, and whilst they do carry out surgeries in their own clinic, the more invasive ones that require sedation are performed in a Temos-accredited hospital very close to Cayra's location.
Cayra Clinic has a team of patient coordinators on-hand, the members of which cover seven different languages for any patients requiring translation - but other interpreters can also be brought in should another language be needed. As a clinic that always serves patients from around the world, they strive not only to provide exceptional results from their treatments, but to make the entire medical journey a pleasure by placing an emphasis on hospitality and individualised treatments. Since opening over ten years ago, they have served patients from five continents and have gathered an impressive 4.8 score on TrustPilot from over 150 reviews.
Aside from the skill of their experienced surgeons, Cayra's dedication to patient satisfaction is reflected by their exceptional aftercare. They work with nurses in multiple different countries, so patients needing follow-ups after they've returned home can have these without needing to travel abroad again.
Countless certificates and accreditations attest to Cayra Clinic's high standards, including numerous from the Turkish government and a couple from the International Organization for Standardization (ISO).
As an internationally accredited medical institution, CAYRA Clinic improves its offering and the level of patient satisfaction constantly. As one of the leading doctors, it is very important to me to raise the bar in terms of quality standards and give each patient the best level of medical care. The entire team is dedicated to making your stay as pleasant as possible and treat you according to the latest standards and with the most advanced equipment available in the market today. - Dr Feridun Elmas
...
Accreditations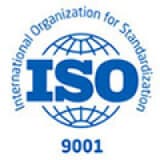 Cayra Clinic is just 15 minutes away from Antalya International Airport by car; it's located in a central part of the city known for its stretching beaches, cultural old town and stunning surrounding landscapes. It's a great place to visit and is popular amongst tourists wanting to experience Turkey and its coast.
Cayra Clinic Antalya Reviews
5
Kaan was extremely helpful in helping…
25.11.2023
Kaan was extremely helpful in helping me book my procedure, all my questions were answered quickly and without fuss. Thank you.
Craig Hunter
Rhinoplasty Surgery
07.11.2023
After researching the Internet on how to go about getting a Rhinoplasty surgery and the best places to get this procedure, I contacted Qunomedical. Kaam instantly got back in touch with me asking some questions and coming back to me with a few very good suggestions. Within 24 hours of making contact with Qunomedical I had the Country & Clinic I was going to have the surgery with booked in. I choose to go to Turkey and had my operation done with Dr Elmas in Cayra Clinic in Antalya. After I had my deposit paid Kaam then passed over all my details to Maira who looks after customer care at Qunomedical. Maira has been fantastic throughout the whole process, updating me regularly leading up to my departure date to Turkey, making sure I had all my information with me ie passport etc. Cayra Clinic were amazing, transport was waiting for outside the Airport Terminal building, a top of the range chauffeur SUV is what I was transported around in during my stay in Antalya. All the while Maira was constantly keeping in touch with me checking I was OK and happy with how things were going. I had my Rhinoplasty surgery on the 1st November which went really well, I spent a night in the hospital and was discharged the following day after a consultation with Dr Elmas who showed me the before and after photos, which were amazing the difference. I then recovered back in my hotel La Boutique Hotel in Antalya which was perfect, lovely quiet hotel with stunning ocean views. Three days after my operation I was brought to Dr Elmas clinic were my splint was removed and Dr Elmas went through the healing process over the coming months with me. I am now back home in Ireland feeling fantastic. I was really impressed with how efficient Qunomedical were in dealing with me from start to finish, I cannot recommend Qunomedical highly effort! I genuinely mean this they offer a fantastic service with wonderful people working for them, Kaam who initially made contact with me and them Maira my Customer Care agent both were fantastic throughout my Rhinoplasty journey. Thank you both. For anyone thinking for getting any surgery done whether it be Rhinoplasty, Veneers etc I can only highly recommend working with Qunomedical. Excellent company offering a wonderful service. Thank you Kaam & Maira
Kieron Friel
Very helpful
31.10.2023
Speaking to kaan was so lovely! He answered all my questions, was upfront, honest and gave me all the time I need to make a desision. I'm very happy with my experience and excited for next year! ☺️
Emily
So friendly and helpful
04.10.2023
Caitlin
Videos
YouTube Video was not loaded due to privacy settings.
Please check your cookie preferences and reload the page.
Medical team
Doctors
700
Treatments performed (2022)