Dr. Toncic Clinic
Zagreb, Croatia
About the clinic
Dr Toncic opened his first aesthetic surgery clinic in 1987 which was the first of its kind in Croatia and the wider Balkan region. The current surgical team headed by Dr Toncic has been working together for over 10 years.
...
Accreditations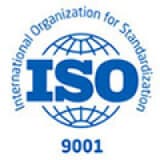 Zagreb is the capital of Croatia and a beautiful city to visit for leisure and business. Its medieval inner-city is rich with historical buildings and traditional restaurants and cafes. Dr. Toncic's clinic is located in one of the modern areas of the city. In 2008, the team moved into this new clinic which is especially designed and made for the purposes of modern cosmetic surgery.
Dr. Toncic Clinic Reviews
5
I googled "Best surgeons in Europe" and Dr. Tončić came up
03.06.2020
I chose to come to Croatia as opposed to the UK not only because of the price but because of the quality of the surgeons. I did quite a bit of research. I googled "Best surgeons in Europe" and Dr. Tončić came up and I looked on the website of the clinic and did a bit more of research as well, looked at the pro's and con's and the aftercare I would be provided, as opposed to that in the UK, was far superior. The process has been really smooth and easy, everyone's been very helpful and I'd recommend it to anybody!
Lynn
I finally got my nose fixed and I am super happy about it!
03.06.2020
When I came to Zagreb and met the doctor for the first time, I wasn't scared anymore of the treatment as the doctor gave me detailed information of the procedure and answered all of my questions. The operation was really painless! Though I was only under local anaesthesia, I felt nothing! I am very satisfied with the results of the operation, my nose looks exactly how it looked before I broke it so many times! I'm very happy that I selected Dr. Toncic! I have been in good hands with him.
Barbara
I am very satisfied with the results of rhinoplasty, done by Dr. Toncic!
03.06.2020
I am very happy by the fact that I had no swelling or bruising – I must say I was a bit afraid before the surgery. The procedure is performed under local anesthesia so I was not in pain at all. The recovery was smooth and painless. After a week I was quite well recovered – the first 2-3 days of the recovery were a bit uneasy because of the tampons that restricts you from breathing through your nose, but after they are removed, it's all perfectly fine and normal again. The change is more than evident after only 7 or 10 days. I am very glad that I have chosen Dr. Toncic.
Tatjana
Medical team
Doctors
260
Treatments performed (2022)