Dünya IVF Clinic
Kyrenia, Cyprus
English, Turkish, French, Arabic, Russian
About the clinic
Dünya IVF Clinic is a highly reputable facility that specialises in IVF and otherfertility treatments, helping thousands of parents achieve their hopes of starting a family. Their experienced reproductive medicine specialists are extremely passionate about what they do, approaching each patient according to their personal needs. Amongst the attributes that makes Dünya IVF Clinic stand out as a leader in its field are the maintenance of the latest medical technology, ISO 9001 certification, treatment for women of more advanced ages, a large multi-ethnic donor pool that avoids waiting lists, and, above all, a high success rate.
Following an impressive and diverse professional background, Dr. Berk Angun joined the clinic in 2008 filling the role of medical director with his vast experience. He specialises in both embryology and reproductive endocrinology, is a member of multiple associations, and has also had his pioneering contributions published. Needless to say, patients are in good hands at Dünya IVF Clinic, under Dr. Angun's expertise.
With all the international patients they draw in, this clinic offers multilingual support. They are also partnered with a nearby hotel, to make the visit as smooth as possible. The clinic itself is in a new, modern building with an inviting, contemporary design.
...
Accreditations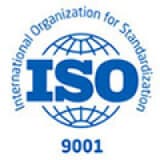 Dünya IVF Clinic is located in the northern Cypriot town of Kyrenia, which has beautiful bays and a mountainous backdrop, and is under an hour's drive away from the capital city Nicosia. Both Nicosia International Airport and Ercan International Airport are a 40-minute drive from Dünya IVF and their partnered Lord's Palace Hotel. It takes merely 3 minutes to drive from the hotel to the clinic. Patients can enjoy their stay in this sunny destination, where they will likely always be just a stone's throw away from the coastline.
Medical team
Doctors
900
Treatments performed (2022)
Prices
Packages
To find out more about Qunomedical prices & packages, simply send us a request. We will get back to you promptly.
Reviews
(2 Reviews In All Countries)
Verified patient
Mahmoud S., United Kingdom
They made us feel comfortable
Fantastic clinic, the staff made every effort to make us feel comfortable and well informed. My wife felt very well here. To recommend!
Verified patient
Kate L, United Kingdom
They made us happy and we are, thank God, now three months pregnant ...)
The Cypriot fertility centre Dunya IVF did not promise too much! They have done absolutely everything they promised! You can really trust them. You will find a wonderful atmosphere, helpful and friendly staff. Patients are offered good service and are treated with a pleasant attitude, the doctors are very smart. I recommend them, you will not regret it! Of course, fulfilling the desire to have children is an individual process, after all, they are not God, but will do everything to make the drea... Show more