About the clinic
Embryoland is a leading IVF clinic located in Athens, Greece. Specializing IVF and egg donation programs, they offer Fertility treatment to international patients.As a centre of excellence in Europe, they have delivered more than 4.800 children.
...
Accreditations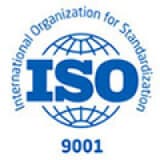 Will not hesitate to recommend Dr Kanakas
06.08.2020
Dr Kanakas thank you for making our dreams come true. Thank you for being so attentive and caring. Dr Kanakas was always there for us and very supportive. He is not only a good doctor but also a very kind person. We have no idea when this man sleeps. We turned to the wonderful Dr. Kanakas after many rounds of failed IVF in the UK and in another clinic in Greece. Dr Kanakas clinic came to us as a gift from Allah (swt) while walking back to our hotel we came across this clinic. Phoned the clinic when back in the hotel and we was put thorough to Dr Kanakas and invited in for a formal chat. We now have been gifted with a lovely baby boy from Allah (swt) with the help of Dr Kanakas after years of trying. Dr Kanakas was positive all the way thorough and kept in touch day and night. Our baby is such an amazing gift, No words can express how thankful we are for your kindness and hard work. Excellent 5 star service from Dr Kanakas and his team. They work as a team from the receptionist to the nurses to the embryologists.
A & B
Completely superb experience, would not recommend any other clinic than Embryoland!
06.08.2020
"We went to Dr Nikos and his team for egg donor IVF and I cannot speak highly enough about Dr Nikos, Irene, Maria and all the staff at Embryoland! From out first consultation on Skype from Australia with Dr Nikos to the day I arrived in Athens and came to the clinic for my face to face consult to the transfer to the result being that we are 2 weeks pregnant!!!! :-) The care, the professionalism and the genuine concern for their patients is not only superb excellent service but above any other clinic you will encounter. It is such a huge decision on which clinic to chose especially when you live as far as we do in Australia and after many discussions and doctors in Australia promising the world but really only interested in their own success rates looking at you as a number not human beings that have a desire to become parents you really need to look no further than Embryoland to make your dreams come true too! Dr Nikos Kanakas and all his team at Embryland are truly god sent and do genuinely love their jobs and do genuinely care about you. I cannot speak highly enough of such a truly wonderful clinic and will always be eternally grateful to my partner who found Dr Nikos Kanakas and made the initial contact after two years of complete disappointment with broken promises from other IVF doctors back home. My only disappointment now is that Dr Nikos and his team won't be back in Australia with me to see the progress of my pregnancy and deliver our little miracle (or miracles) :-) WITH ALL MY HEART THANK YOU DR NIKOS AND THANK YOU EMBRYOLAND WITHOUT YOU I WOULD NOT BE PREGNANT YAY!!!!!!!!!!!!!! Completely superb experience, would not recommend any other clinic than Embryoland!"egg
Dimitra and Michael
I highly recommend Dr Nikos and would travel to the other side of the world again for his expertise!
06.08.2020
I am forever grateful to Dr Nikos and his amazing team at Embryoland! From the very first Skype call with Dr Nikos he put my mind at ease with his caring and compassionate nature. After years of struggling to fall pregnant and multiple cycles of IVF, we flew from Melbourne Australia and thanks to Embryoland we have a beautiful daughter! Dr Nikos genuinely cares for his patients and his goal is to help you have a family of your own. He is always available for you and his staff are friendly and experts in their field. I highly recommend Dr Nikos and would travel to the other side of the world again for his expertise!
Catherine
Medical team
Doctors
500
Treatments performed (2022)