Anxiety disorders include generalized anxiety disorders, panic disorders, and social anxiety disorders. 1 in 12 people suffers from anxiety globally, and women are twice as likely as men to experience anxiety.
If you feel overwhelmed by the behaviour of a person with anxiety, try to put yourself in their shoes, and show understanding.
Below we compiled a list of sentences you may want to avoid saying if you know a person with anxiety.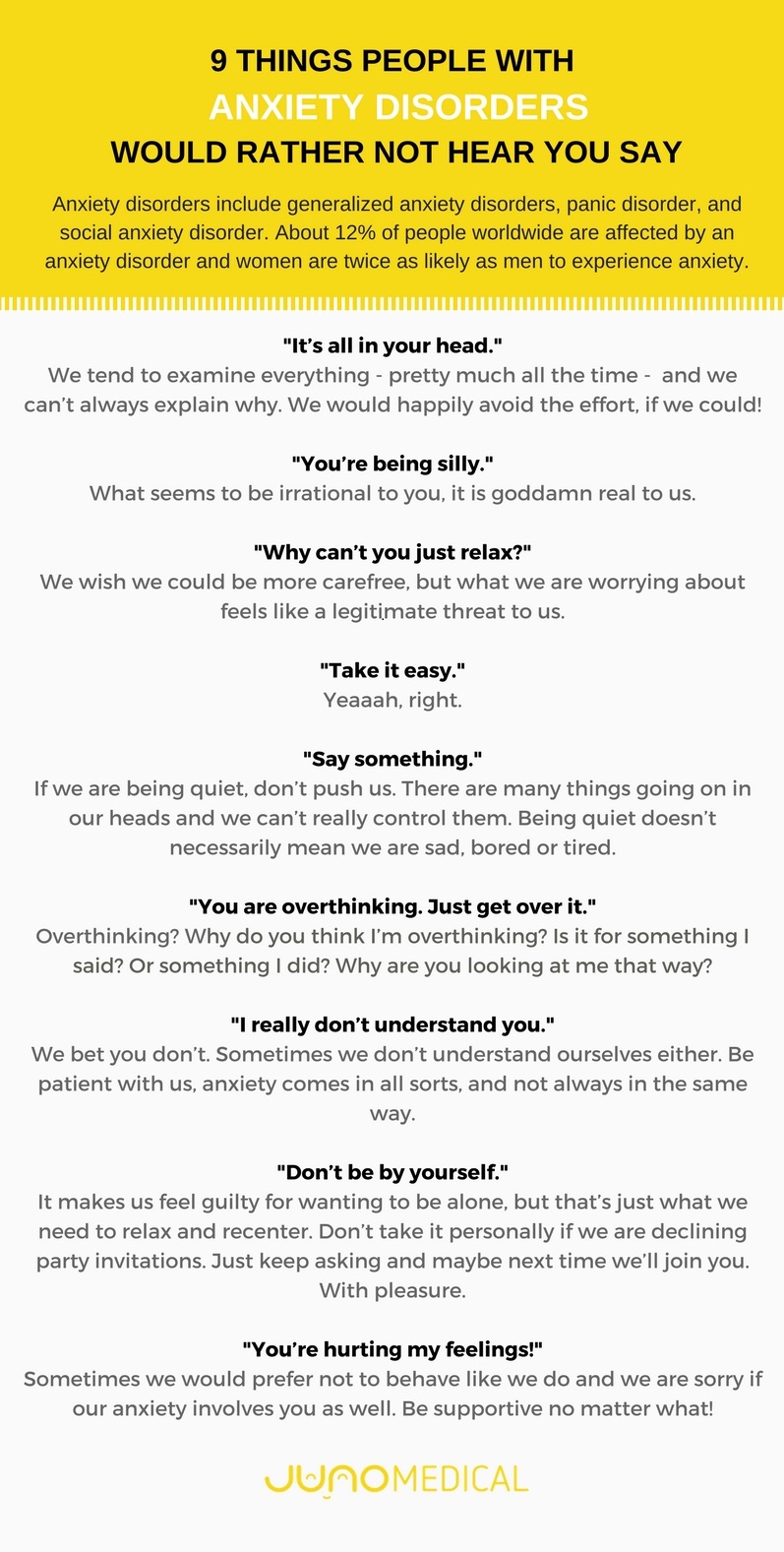 Source links for more information about Anxiety Disorders
Fair Use
If you liked what you've read about anxiety disorders, feel free to share our infographic as you wish. We simply ask that you link back to this page to credit the content's authors.