Hospitadent Mecidiyeköy
Istanbul, Turkey
Dutch, English, French, German
About the clinic
Located in Istanbul, Hospitadent Mecidiyeköy was established in 2011 and specialises in both cosmetic and restorative dental care.
Hospitadent Mecidiyeköy is part of the Hosptiadent group, Europe's largest dental health group, with nine branches and over 150 highly-experienced dentists across the continent. Hospitadent's dentists are highly-trained and experienced, with many of them having gained their qualifications at some of the best universities in the UK.
Hospitadent Mecidiyeköy is home to some of the most renowned dentists in the group. Well-respected names such as Dr. Esra Melike Uckun are specialists in their fields, renowned for performing high-quality treatments such as crowns, veneers, and implants.
International patients are very well cared for at this clinic. It's home to English-speaking staff who have been recognised - through ISO-accreditation - for the high standards of care they provide. Along with Hospitadent Mecidiyeköy's low treatment prices, the unique packages on offer make travelling abroad for dental treatment straightforward. Included in these packages can be things like airport pick-up and drop-off and assistance with flight and hotel booking. The clinic can also arrange all-inclusive package deals that combine treatment with accommodation in local hotels and discounted rates with certain airlines.
...
Accreditations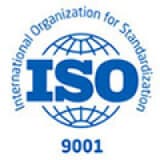 Located in the Mecidiyekoy neighbourhood of Istanbul, this branch of the Hospitadent group is a popular choice amongst international patients. Low-price flights from the UK operate regular flights from most of the major airports. Both of Istanbul's airports are only a 45-minute drive from the clinic and hotel, the two of which are only a five-minute walk apart. Good public transport links nearby make it easy tp get around and explore this historical and culturally rich city.
Hospitadent Mecidiyeköy Reviews
4.8
Excellent service throughout
30.11.2022
I have had a wonderful experience at Hospitadent from beginning with the consultation to the very last appointment one week later. Cansel, my designated interpreter/guide throughout the treatment displayed a high level of professionalism being very attentive and always in attendance. The work done during the treatment proved to be a success. Having had a sad history of dental care I applaud the workmanship of the technicians and am extremely pleased with the results. Two things that I encountered that was administrative. I was taken to the wrong hotel of the same name but different address by the VIP pick-up. Had to arrange a late night transfer myself to remedy the situation at check in. I also arrived with a return flight which was one day earlier than the prescribed treatment time. Calender days does not always match treatment days. I therefore had to book another flight home at the end of my treatment. Qunomedical I believe should check that flight days correspond with treatment times.
BERLON R.
Good Experience
25.10.2021
The experience was very good and good service apartments from the communication skills. Otherwise was good experience overall
Dolapo L.
Great treatment and result
28.01.2021
Joey M.
I am very pleased with the treatment at this hospital.
03.06.2020
I am 11 years old. My name is Enver. I am very pleased with the treatment at this hospital. Especially translator aunt Rosa
Enver S.
Medical team
Doctors
5,486
Treatments performed (2022)