INDEXMEDICA Dental Clinic
Krakow, Poland
About the clinic
INDEXMEDICA dental clinic is a highly professional clinic whose reputable dentistry attracts many international patients. It's a spacious practice that is equipped with state-of-the-art equipment that ensures a comprehensive method for every treatment. For instance, their use of 3D CT scanners elevates their diagnostic process to a far higher level of accuracy and lets their dentists stay mindful of patients' personal requirements. The numerous specialists here are always staying on top of developments in dentistry by continuously furthering their knowledge and skills through courses in Poland and around the world. Dental implants, veneers, bridges, crowns, root canal treatment, conservative dentistry, paediatric dentistry, cosmetic dentistry and teeth-whitening are some of the treatment options at INDEXMEDICA.
Thanks to the large number of international patients treated each year, they have a dedicated team of English-speaking customer service staff and even have an English-speaking concierge. INDEXMEDICA offers package deals for new patients which include a free night's stay in a 4-star hotel, free X-rays and local anaesthetic, a welcome pack, airport transfers, and reimbursement for flights and CT scans.
...
Accreditations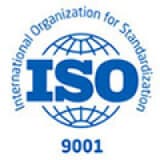 Located in the heart of Krakow in the Krowodrza district, INDEXMEDICA is less than a 15-minute drive from John Paul II International Airport Kraków–Balice. Krakow is one of Europe's oldest and most picturesque cities. Its historic Old Town - a UNESCO World Heritage Site - is home to beautiful churches, the former Jewish quarter, hundreds of restaurants, bars and clubs, and Europe's largest market square: Rynek Główny. In addition to the Wawel Cathedral, Wawel Royal Castle and St Mary's Basilica, this city has several impressive museums including Galicia Jewish Museum, Schindler's Factory and Rynek Underground. You won't be short of things to see and do as a visitor in Krakow, so be sure to soak up as much of the culture as possible.
INDEXMEDICA Dental Clinic Reviews
4.8
The right decision to come here.
10.08.2016
We come to Krakow-Poland because my wife need a lot of medical dental treatment which would be very expensive in our country. We are happily surprised with the level of treatment from Indexmedica, modern tools and different specialists. X-ray pictures show also hidden problems. Now my wife has new crowns, without complications. She even could have a temporary bridge for free, which is a nice gift. Personally, I just needed some simple fillings and hygienic treatment and I also chose a teeth bleaching treatment. All those things are done well so far for us it was the right decision to come here.
Mathijs
Such a good experience traveling here
10.08.2016
I was very pleased with the treatment. I was well informed and well taken care of! I would definitely recommend this clinic! I had such a good experience traveling here, and it was well worth the trip! From now on whenever I need dental treatment more than cavities, I will be on my way to this clinic!!!
Janne
Excellent, painless treatment
10.08.2016
Early 2009 I got a full examination and price quotation. In order to have the best functional and aesthetic result I was recommended to have new crowns on all my 28 teeth. I accepted and had my first treatment in spring 2009 with all basic works (root canal treatment, removal of mercury fillings etc). Then I had to wait until the autumn 2009 as I had to use a frame to increase my bit by 5mm before mounting the crowns. The preparatory work and mounting of the crowns took place in autumn 2009. In January 2010 I had a check up visit, an another check up visit in October 2010. In total I have spent more than 60 hours in the dentist's chair. Five different dentists have done their job according to their speciality area. Excellent, painless treatment and result both functionally and aesthetically and well within the price quotation. My wife, usually a bit "afraid" of dentist also decided to have a full overhaul and changed 22 old mercury fillings, root canal treatment etc. to her full, painless satisfaction and in accordance with the price quotation. We are both fully satisfied and enthusiastic.
Anonymous
You feel very safe and taken care of.
10.08.2016
The staff is so service minded, they want to help you every way they can and you feel very safe and taken care of. I have always been a little bit afraid of dentists, because of experiences in childhood, but this has changed during stay at Indexmedica.
Anonymous