KCM Clinic
Jelenia Góra, Poland
About the clinic
KCM Clinic is a multi-disciplinary hospital offering an extensive range of procedures that are supported by modern diagnostics, treatment and therapy. They specialise in advanced, minimally invasive surgery, with particular focus on weight loss, plastic, orthopaedic and spinal surgeries. They also have outstanding dental and rehabilitation departments. This hospital's high standards are recognised by ISO certification.
The team at KCM is made up of tens of specialist doctors and many supporting medical staff, with frequent specialist exchanges from the USA, Germany and Wroclaw University. It's a very patient-orientated facility, with the continuous ambition to bring the latest medical developments directly to the patients that need them. For patients travelling from abroad, the hospital's international coordinator handles all travel arrangements including visa, transport and accommodation in one of their partner hotels.
...
Accreditations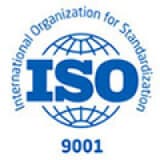 Located in Jelenia Góra, KCM Clinic is an hour's drive from Wrocław–Copernicus Airport and two hours' from Prague's international Václav Havel Airport. The hospital is situated in the centre of the nearly 1,000 year old town; when you're not busy taking in its historic architecture, you'll be exploring its numerous theatres, cinemas, restaurants and beer gardens. Tourists can make the short trip to the Karkonosze Mountains (a mere 10-15km away), where they can enjoy scenic hiking trails during the summer and skiing in the winter.
Friendly!!!!!!
11.02.2023
Gerda Blabst
Septo rhinoplasty
31.05.2021
I had my septo rhinoplasty surgery on 18th May 2021. I was originally booked in to have the surgery done in istanbul but due to travel restrictions I went to the KCM clinic in Poland. Qunomedical changed my clinic very easily and we flew out to Poland from England on Sunday 16th April. KCM clinics driver was waiting for us upon arrival at the airport and took us straight to our hotel to check in. The hotel was amazing and the staff were fantastic! Very high standard of room and facilities and the staff spoke very good english. I was able to take my partner and they accommodated him very well also. We were looked after amazingly and dispite me feeling anxious about travelling abroad for my treatment I would recommend this to anybody that speaks to me now. My results are incredible and I honestly cannot begin to thank qunomedical and KCM clinic enough for the care and the excellent services that they provided for me :-) I can't begin to put into words how fantastic my experience was with them! A HUGE Thankyou!
Katie Towers & I.
Very good
29.01.2021
After confusion about flights from Ireland everything went great. Best decision ever. Go for it
Sandra G.
I tried to get my hip replaced in…
18.01.2021
I tried to get my hip replaced in Ireland ridiculous prices so I decided to come to Poland to KCM . I arrived on the Friday morning be greeted by personal assistant named Chris what a wonderful guy Beyond helpful. That day I spent about three hours in the hospital getting forms filled ,getting blood test inset my guidelines for the procedure the next day. Wow is hospital is exceptional from nurses senior doctors Physiotherapy and Administration. It was like a machine these guys know exactly what they're doing I think the only downside was me I am a very difficult patient these wonderful people still treated me with respect and courtesy I should have treated the same way and that I apologize for.Thank you KCM
David Mcloughlin