Maxx Clinic
Antalya, Turkey
English, Turkish, German, Italian, Russian
About the clinic
With departments for plastic surgery, dentistry, eye care and obesity surgery, Maxx Clinic is a highly extensive facility that especially caters to international patients. They serve their patients in locations with extremely modern setups, ensuring treatment with state-of-the-art technology. With 24/7 assistance and personalised treatment packages, you'll enjoy an attentive and supportive approach.
Maxx Clinic is certified by the Turkish Ministry of Health and is also certified by the country's tourism board. Additionally, the clinic's doctors each possess their own memberships of prestigious medical associations, collectively spanning the International Society of Aesthetic Plastic Surgery, the American Society of Plastic Surgeons, the International Association of Oral and Maxillofacial Surgeons, and the European Board of Plastic, Reconstructive and Aesthetic Surgery, just to name a few.
...
Accreditations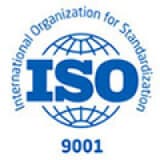 Part of the Turkish Riviera, Antalya is a popular coastal town that has one beach after another overlooking vast blue waters. Maxx Clinic is located in the western part of town, next to an idyllic marina and the edge of the wooded hills that border Antalya. The international airport is just a 30-minute drive away and is surrounded by shops, cafes and restaurants.
Medical team
Doctors
2,000
Treatments performed (2022)