Maxx Clinic
Antalya, Turkey
English, Turkish, German, Italian, Russian
About the clinic
With departments for plastic surgery, dentistry, eye care and obesity surgery, Maxx Clinic is an extensive facility that especially caters to international patients. They consult and operate on their patients at Medical Park Antalya, which is an accredited hospital with over 220 beds and multiple specialised departments. With 24/7 assistance and personalised treatment packages, you'll enjoy an attentive and supportive approach with Maxx Clinic.
Maxx Clinic is certified by the Turkish Ministry of Health and is also certified by the country's tourism board. Additionally, the clinic's doctors each possess their own memberships of prestigious medical associations, collectively spanning the International Society of Aesthetic Plastic Surgery, the American Society of Plastic Surgeons, the International Association of Oral and Maxillofacial Surgeons, and the European Board of Plastic, Reconstructive and Aesthetic Surgery, just to name a few.
...
Accreditations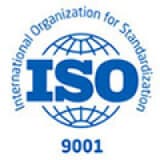 Part of the Turkish Riviera, Antalya is a popular coastal town that has one beach after another overlooking vast blue waters. Maxx Clinic is located in the western part of town, next to an idyllic marina and the edge of the wooded hills that border Antalya. The international airport is just a 30-minute drive away and the clinic is surrounded by shops, cafes and restaurants.
I would like to thank qunomedical!
03.10.2023
(Translated by Google) I would like to thank qunomedical! It had been my dream for years to have a nose job, but I was very afraid of finding the wrong doctor and ultimately ruining my face. That's how I came across qunomedical! They sent me hospitals as often as I needed so that I could find the perfect clinic that suits me and my needs. All the ladies who worked with me there were really nice and patient with me and my many questions. My nose turned out great! Thank you again! (Original) Ich möchte mich bei qunomedical bedanken! Es war seit Jahren mein Traum eine Nasen op zu vollziehen, war aber sehr ängstlich den falschen Arzt zu finden und damit mein Gesicht endgültig zu ruinieren. So kam ich auf qunomedical! Sie schickten mir so oft Krankenhäuser wie ich es brauchte, damit ich ja die perfekte Klinik finde, die zu mir und meinen Ansprüchen passt. Alle Damen die dort mit mir gearbeitet haben, waren total lieb und geduldig mit mir und meinen vielen Fragen. Meine Nase ist toll geworden! Vielen Dank noch mal!
Selin Düzen
I can really only positive...
28.07.2023
I can really only tell positive experiences... directly from the beginning I could get rid of all wishes and got many hospitals to compare and finally decided for one... I am very excited and looking forward to this experience
Selin
I would highly recommend....
27.07.2023
Thank you Qunomedical for a fantastic service, you have made my trip a whole lot easier.... I would highly recommend.....
Debbie Freeman
Videos
YouTube Video was not loaded due to privacy settings.
Please check your cookie preferences and reload the page.
Medical team
Doctors
400
Treatments performed (2022)