MDental Clinic Hungary
Budapest, Hungary
About the clinic
Medicover Dental Clinic — more commonly referred to as MDental — is a popular choice for international patients. Founded in 2011, MDental has become renowned for its combination of high-quality care and competitive treatment prices.
The team at MDental are specialists in implantology and restorative dentistry, offering innovative procedures such as dental implant surgery and dental crowns. MDental's dentists are also some of the best in the field. Dr. Judit Czene, for example, has over 16 years of experience and has performed thousands of successful treatments throughout her career.
MDental has received international-recognition — such as ISO-accreditation — for the quality of care it provides. The clinic also won the Best of Budapest Hungary Award in 2012 and was awarded the prestigious Platinum Accreditation by the Global Clinic Rating (GCR) — the only international, independent, industry-standard benchmark for healthcare clinic standards and patient satisfaction. This accreditation highlights MDental's standing amongst the top 20 dental clinics in the world.
MDental Budapest provides a variety of services for its international patients. The all-inclusive packages on offer — containing things like accommodation, free WiFi, translation services, airport pick-up and drop-off, and assistance with flights — ensure that travelling abroad for dental care is as affordable, smooth, and straightforward as it would be at home.
...
Accreditations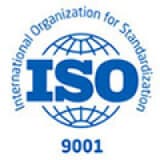 MDental is located in the heart of Budapest. The city's airport is only a 45-minute drive away and straightforward public transport links nearby make it easy to get around. From the UK, flights operate regularly from most major airports, with budget airlines offering an affordable option. Many patients take the opportunity of undergoing treatment at MDental to explore the Hungarian capital. The spectacular old town is a cultural hotspot and the famous Hungarian baths give you the opportunity to rest and relax following your treatment.
delighted so far.
04.08.2023
The lady,Ella,I spoke to was very knowledgeable and easy to deal with. I was very nervous about arranging dental care over seas but was filled with confidence after several conversations with her. I hope the treatment will be as trouble free.
Geoffrey lavey
James has been excellent in all…
23.06.2023
James has been excellent in all aspects, informative, pleasant, understanding, patient. We've had such a journey together but got there in the end.
Evy
Your team gave me great confidence to…
23.06.2023
Your team gave me great confidence to follow through with my decision. Skeptical at first, I felt more at ease as time went on. Things that didn't make sense for me to do was echoed by your staff, even before I even noticed it could be an issue. If your mission statement is put the customer first, it's working very well for you. Thank you and shout out to Tina, great job. Btw, my brother would like to set an appointment.
Richard Lovely Atherton, Ca
My case manager Ibrahim Rezk was…great!
21.06.2023
My case manager Ibrahim Rezk was knowledgeable about my procedure. He was patient in answering questions and guiding me through the process. Ibrahim's communications via chat/emails or text were prompt. I would highly recommend him.
Patricia