AnteraPark Dental Clinic Antalya
Antalya, Turkey
About the clinic
Since opening in 2013, the team at AnteraPark Dental Clinic has been providing excellent dental treatment, combining their various specialities to offer a broad range of highly competent dental work. These include implants, crowns, veneers, whitening, root canal treatment and more, as well as an impressive number of oral and maxillofacial surgery options. They're also able to address gum disease, sleep apnoea and oral cancer screenings. AnteraPark is certified by the Turkish Ministry of Health.
Combining their two locations in Antalya, Antera has over 20 dentists, all spanning the different dental disciplines. They take great pride and care in their work, and utilise sophisticated medical technology to attain preceise results. This includes CAT scanners, x-rays and mould-making for their very own dental lab. Patients wishing for full sedation will be treated at a hospital facility, as stated by Turkish law.
Patients visiting AnteraPark for their treatment are not only welcomed into a place of high expertise, but also enjoy a bright and colourful clinic that has a modern design to reflect its advanced approach to dentistry. Qunomedical patients are treated at their Konyaalti branch.
...
Accreditations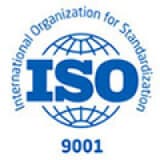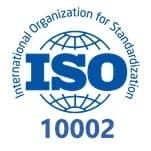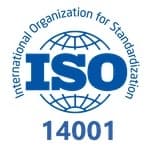 Antalya is a much-visited city on Turkey's southern coast, thanks to its great weather, beautiful beaches and cultural heritage. Antera Clinic is situated in the eastern part of the city, walking distance from the sea itself and only about a 20-minute drive from the international airport. Patients visiting this clinic should take some time to also take in the Mediterranean sea front, enjoy the good food, stroll through the characterful old town, and explore the archaeological features both in and around the city.
AnteraPark Dental Clinic Antalya Reviews
4.8
Tina is absolutely outstanding in every…
15.11.2023
Tina is absolutely outstanding in every respect. Very friendly and kind but also highly knowledgeable. Extremely efficient with all processes. A joy to work with her. She gained our trust immediately
Lesley-Jane
Elle is a super girl very polite and…
02.10.2023
Elle is a super girl very polite and sorted my plan out so quick and efficient
Martin
Treatment was the best you can get
20.09.2023
Treatment was the best you can get. The staff were very very helpful and as for the dentist her self, she went above and beyond in every way. Pick up from airport and hotel excellent with plenty of notice. Despite language differences the chaperone was always there to translate. I'm not a fan of dentist but they did ease me into treatment and explaine everything on the way. All in all the best you can expect and more.
Andrew Postans
Professional and polite staff
28.07.2023
Professional and polite staff. Clear and understanding. Tina was lovely
Paula
Videos
YouTube Video was not loaded due to privacy settings.
Please check your cookie preferences and reload the page.