AnteraPark Dental Clinic
Antalya, Turkey
About the clinic
Since opening in 2013, the team at AnteraPark Dental Clinic has been providing excellent dental treatment, combining their various specialities to offer a broad range of highly competent dental work. These include implants, crowns, veneers, whitening, root canal treatment and more, as well as an impressive number of oral and maxillofacial surgery options. They're also able to address gum disease, sleep apnoea and oral cancer screenings. AnteraPark is certified by the Turkish Ministry of Health.
Combining their two locations in Antalya, Antera has over 20 dentists, all spanning the different dental disciplines. They take great pride and care in their work, and utilise sophisticated medical technology to attain preceise results. This includes CAT scanners, x-rays and mould-making for their very own dental lab. Patients wishing for full sedation will be treated at a hospital facility, as stated by Turkish law.
Patients visiting AnteraPark for their treatment are not only welcomed into a place of high expertise, but also enjoy a bright and colourful clinic that has a modern design to reflect its advanced approach to dentistry. Qunomedical patients are treated at their Konyaalti branch.
...
Accreditations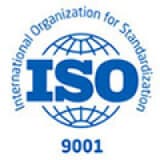 Antalya is a much-visited city on Turkey's southern coast, thanks to its great weather, beautiful beaches and cultural heritage. Antera Clinic is situated in the eastern part of the city, walking distance from the sea itself and only about a 20-minute drive from the international airport. Patients visiting this clinic should take some time to also take in the Mediterranean sea front, enjoy the good food, stroll through the characterful old town, and explore the archaeological features both in and around the city.
New Knashers in Turkey
22.03.2023
I was initially nervous about booking major dental works having heard both good and doubtful reports. Particularly in a foreign country with the distance and largely unknown medical standards compared to the UK. My concerns were unfounded. The service from the pickup at the airport, hotel, help from my co-ordinator Unsal and treatment from Selin and her assistants was exemplary. I was made to feel very welcome like part of the family. I need a second visit to complete the treatment and it's likely my wife will accompany me for treatment herself. So far i'm very happy. Tony Goddard
Anthony
Better than expected
20.03.2023
better experience than expected
Paul Hammond
Absolutely Brilliant
18.03.2023
From the first text message, they were brilliant, follow phone calls to arrange everything from pick up from the Airport, to hotel, to pick up and return from appointments. And the dentist and all the staff were amazing. I love my teeth, they look amazing. Don't go anywhere else. Book these every time, have already passed there details on to friends
Christine G.
'my teeth look great'
01.02.2023
I've recently returned from AnteraPark Dental after having 10 crowns top and bottom with the clinic recommended by Qunomedical who I trusted would have researched them. I must have particularly sensitive teeth, which I did tell the clinic about but it didn't register as I couldn't give the rave reviews everyone else seems to have. That said my teeth look great, I just hope the pain goes in the next few weeks as I'm assured it will, and that they last.
Nici Swan
Videos
More Videos