Bangpakok 9 International Hospital
Bangkok, Thailand
NaN
About the clinic
Part of the renowned Bangpakok Hospital Group, Bangpakok 9 International Hospital was established in 2003 and has since become a leading private facility in Thailand. Expertise and innovation are at the forefront of this facility's operations, underpinned by a holistic approach and delivered by a large team of experienced doctors. The multitude of modern technology they use also maintains their position as a highly modern healthcare provider.
Bangpakok 9 offers a great many treatments across its multitude of specialised departments: cardiology, neurology, orthopaedics, gastroenterology, ENT, fertility and dentistry are just a few of the areas of care covered at Bangpakok 9. They also have an adept team of surgeons, performing general procedures and a whole range of plastic surgeries.
Being certified by the Joint Commission International, the Global Healthcare Accreditation, and the Thai ministry of health attests to the trustworthiness and quality that characterise the standards upheld by Bangpakok 9. They put just as much effort into serving international patients too, with a health travel office on-hand to help travellers along the entirety of their journey, such as with visa assistance, airport transfers and interpreters.
...
Accreditations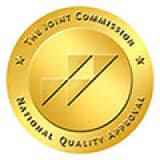 Located a little south of central Bangkok, Bangpakok 9 International Hospital is just a 30-minute drive from the international Suvarnabhumi Airport, and minutes from the city centre via public transport, which is available right outside the hospital's doorstep. Bangpakok 9 is in a prime location for patients wishing to discover the delights of Bangkok. The famous Wat Phra Kaew or Temple of the Emerald Buddha are two of the top tourist attractions in the city, as is the bustling Chatuchak weekend market. You'll never be short on things to see and do as a visitor in Thailand, so be sure to soak up as much of the ancient history and sample as many of the local delicacies as possible!