World Immunization Week: Raising Awareness To Fight Preventable Diseases
WHO's World Immunization week - held from 24-30 April 2017 - aims at raising awareness about the critical importance of full immunization throughout life. While vaccinations stave off 26 potentially deadly diseases, there are still many people around the world who do not have access to vaccines. World Immunization Week has launched several initiatives to promote the use of vaccines and increase rates of immunization against vaccine-preventable diseases. This infographic displays data from the World Health Organization's Immunization Coverage report.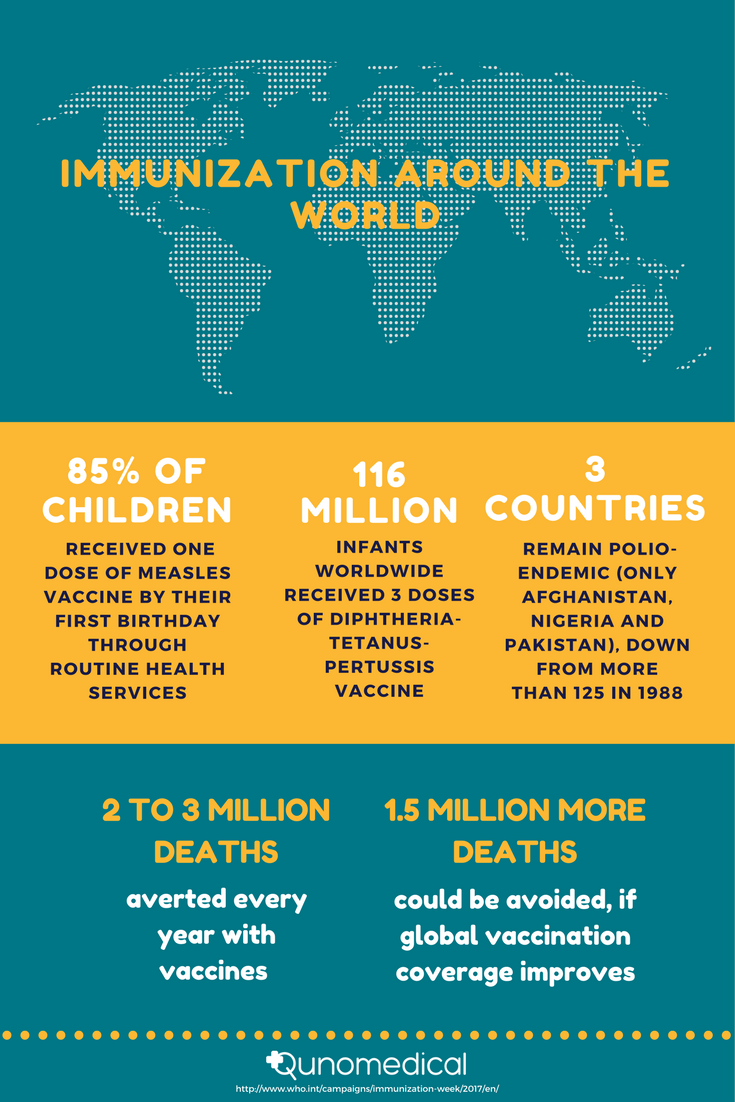 As mentioned by the WHO, immunization plays a key role in preventing potentially deadly diseases such as cervical cancer, diphtheria, hepatitis B, measles, pertussis, pneumonia, polio, or tetanus. While global vaccination coverage is generally holding steady, the use of new and underused vaccines is increasing.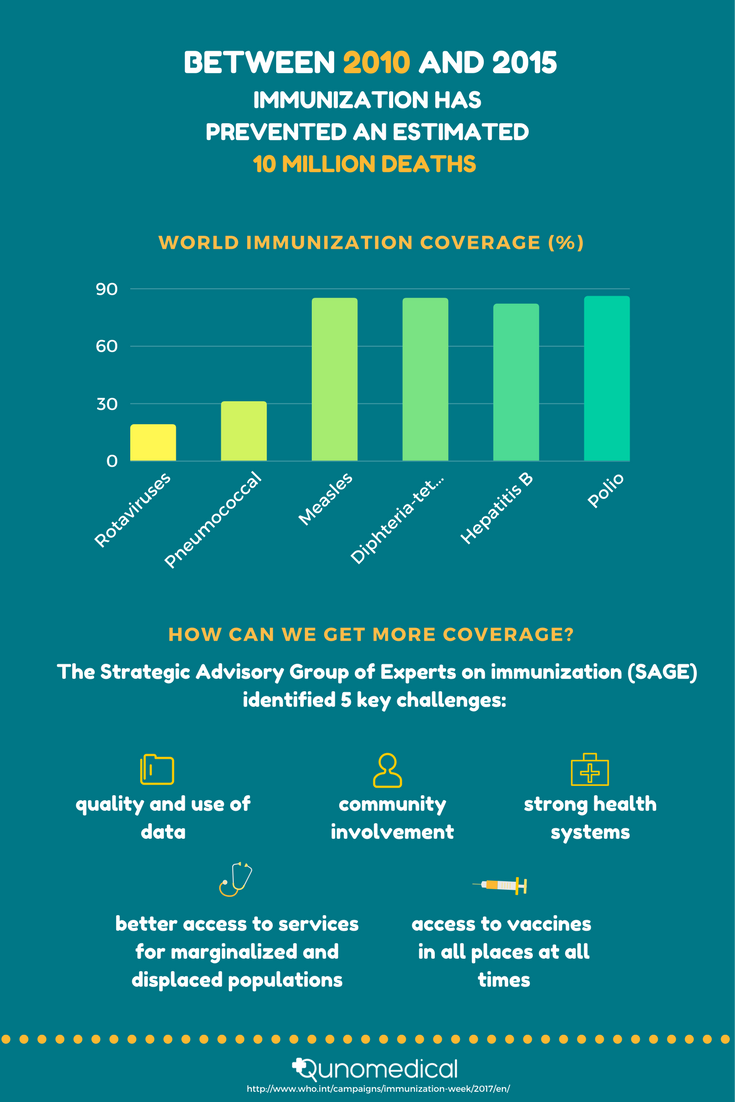 As part of the 2017 campaign, WHO and partners aim to:
Highlight the importance of immunization as a top global health investment priority.
Promote understanding of the action steps required to achieve the Global Vaccine Action Plan.
Showcase immunization's role in sustainable development and global health security.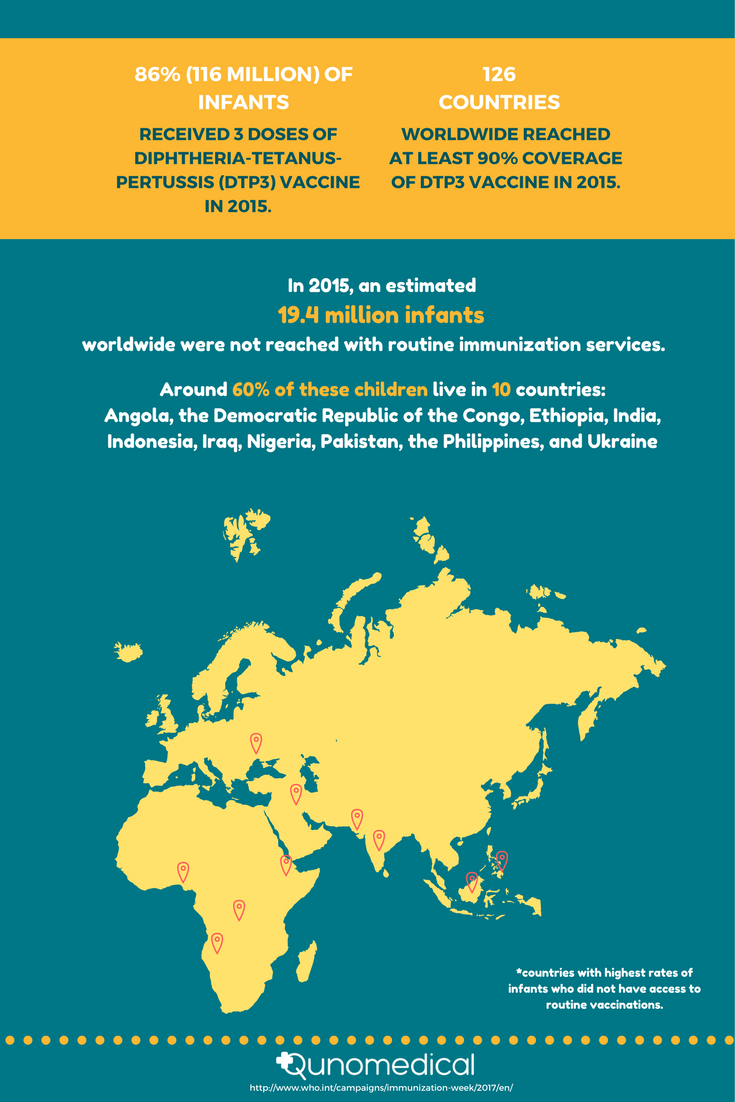 Fair Use
If you appreciated what you've read about immunization around the world, feel free to share our infographics. Please refer to this website to credit the content's authors.