Can Hospital
Izmir, Turkey
English, Turkish, German, Spanish, French
About the clinic
Can Hospital Izmir is a sizeable facility with a 100-bed capacity, eight operating theatres and a team of 70 doctors, whom together span numerous medical specialities. These include departments for obesity and metabolic surgery, dentistry, eye health, hair restoration and plastic surgery. Amongst their range of procedures, breast augmentation, rhinoplasty, liposuction and gastric sleeve surgery rank as the most popular. This facility places a lot of emphasis on upholding the highest quality of health, and will check in for regular follow-ups with their patients.
A dedicated international coordination team actively assists the numerous patients that come from abroad for Can Hospital's reputable service. This makes travelling a lot easier and takes the stress out of having a procedure in another country. These patients are greeted at an international reception desk upon arrival and are provided with an on-site translator if needed.
The Can Hospital group has been satisfying patients for over 20 years now, over which it has collected various accreditations for its excellence, inlcuding from the Turkish Ministry of Health – which has issued them with an International Health Tourism certificate – and multiple recognitions from the International Organization for Standardization.
...
Accreditations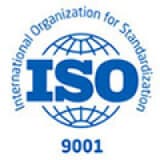 Izmir is a coastal town in western Turkey, whose waters lead into the beautiful island-studded Aegean Sea. Promenades, parks and ports run along the city's whole coastline. Can Hospital is located on the north-west side of Izmir, well situated off a main road and walking distance from a train station. The international airport is under an hour's drive away.
Gigi was very helpful and thorough in…
21.06.2023
Gigi was very helpful and thorough in all my questions. Having WhatsApp to text made my life so much easier. I found the whole experience just easy. This is the second time I am using your service.
Paul Houston
I am very happy to receive my treatment through...
29.03.2023
I am very happy to have booked my treatment through Qunomedical, because the cooperation with the hospital was one-way. Everyone was very friendly and helpful. I also felt very comfortable and safe.
Isabell Tils
Very nice
03.03.2023
Very nice, friendly and fast.
Isabell Tils