Dentram
Istanbul, Turkey
NaN
About the clinic
After the first Dentram Dental Clinic was established in 1994 in response to the growing medical tourism industry in Turkey, a second location was opened in 2012. The group therefore has a lot of accumulated experience, with roots in serving international patients going back to the start.
With skilled specialists and highly modern equipment, the Dentram clinics provide stellar dental care, satisfying patients with a deep expertise in restoring teeth. The extensive range of treatments on offer include implants, veneers, crowns, fillings, root canal treatment and whitening, just to name a few. Oral surgery, gum health and orthodontics are also perfectly within the capabilities of these advanced clinics. They also have the added bonus of having their own laboratory, which makes many procedures a lot more efficient and personalised.
...
Accreditations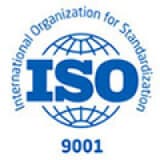 Both Dentram clinics are located in Istanbul, Turkey. The Bagdat clinic can be found on the southern edge of the city, a stone's throw from the coast, whereas the Levent branch is more northern, on the European side. Both are about an hour's drive from Istanbul's international airport. Istanbul is a stunning city that sits on the edges of two continents. Combining the best of the old world and the new, Istanbul offers gems such as the Hagia Sophia, the Grand Bazaar and the Sultan Ahmed Mosque. Along with admiring the beautiful architecture, one can enjoy the various culinary delights offered by the city and relax at one of the many hammams.