HWT Clinic
Istanbul, Turkey
English, Turkish, French, German, Arabic
About the clinic
HWT Clinic is a well-established hair transplantation practice that was founded over a decade ago. Since then, they have not only upgraded to their own multi-storey hospital premises, but have also branched out further into plastic surgery, now offering breast procedures, rhinoplasty, tummy tucks and more. Whilst their hair transplants are done on=site, their plastic surgeries are performed at the Medical Park Maltepe Hospital, which is a highly modern facility that uses state-of-the-art equipment.
HWT maintains a great reputation amongst international patients thanks to their investment in the latest medical technology, training in the newest methods of surgery, and having team members dedicated to making foreign patients' stays as comfortable as possible.
...
Accreditations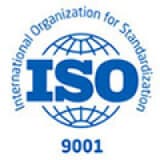 HWT Clinic is located in the eastern part of Istanbul, a stone's throw from a promenade that lines the coast. The clinic is easy to get to, being surrounded by public transport links and only a 10-minute drive away from patients' accommodation. You should be sure to absorb Istanbul's amazing sights and cultural richness when visiting for your procedure.
Contact promptly and clear details.
11.11.2023
All my questions were answered and I was able to contact someone or for them to give me a call during a time that suited me well. I got all the information I needed and I was fully prepared to book knowing I was happy with it all.
customer
Would give 6 stars if I could
02.11.2023
Would give 6 stars if I could. If you are ever looking for any treatment done and don't know where to go I would higly Recommend qunomedical. Everything is so organised and you get treated like royalty, they really do care about your experience and take care of everything for you. all you have to worry about is the flights. Could not be happier with my experience. if you are reading this review and are apprehensive trust me you will 100% not regret choosing this company.
Brrandon Harran
Fantastic
01.11.2023
So far the experience has been fantastic. Every question I've had has been answered very quickly. They have been so helpful
andrew ward
Your answers were quick and precise
15.09.2023
Your answers were quick and precise
Bernardo
Videos
YouTube Video was not loaded due to privacy settings.
Please check your cookie preferences and reload the page.