Sanitas Hospital CIMA
Barcelona, Spain
NaN
About the clinic
The Sanitas Hospital CIMA is a large medical facility that is part of the BUPA healthcare group. Their medical capabilities span a wide range of disciplines, including cardiology, neurology, haematology, rheumatology, general surgery, plastic and reconstructive surgery, oncology, and many more. Most notable however, is their assisted reproduction unit, which is a global leader in the field of reproductive medicine. Extensive treatments, including IVF, are administered by experts in this renowned centre.
Multiple accreditations collected over the years also attest to Sanitas Hospital's consistent medical excellence; in 2017 they received a global excellence award from the EFQM. The use of state-of-the-art technology is a distinct feature of this hospital, with its departments kept at the forefront of best medical practices through the presence of and training in sophisticated apparatus.
Patients frequently visit the Sanitas Hospital from abroad; they're received by the facility's dedicated international patient team, whose role is to ensure a smooth-running and personalised treatment experience.
...
Accreditations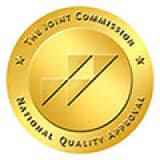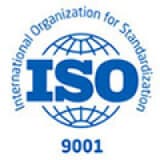 Barcelona, Spain, is a beautiful city that many visit for its amazing architecture, interesting history, great food, and notable natural features - that is, a beach on one side and mountains on the other. International patients of Sanitas Hospital should make sure to enjoy the beauty of this city during their stay. The hospital itself is just a 20-minute drive from the international airport, and is located just to the west of the city centre. There are multiple parks and a metro station next to it too.