The ABC Medical Center IAP
Mexico City, Mexico
NaN
About the clinic
Since its foundation all the way back in 1886, the American British Cowdray (ABC) Medical Center has constantly benefited from generous funding and, consequently, stayed on top of medical developments over the years. This historical facility was the first private medical centre in Mexico. It continues to thrive as a trusted hospital today, with numerous accreditations attesting to its excellent standards, such as from the Joint Commission International, the American College of Radiology and the Mexican Ministry of Health.
Over 1,400 doctors deliver quality healthcare across more that 70 specialised disciplines at the highly modernised ABC Medical Center. These include centres for cardiology, cancer care, general surgery, women's health, neurology, nutrition and obesity, and plastic surgery, amongst various others.
Because ABC Medical Center treats a large number of international patients per year, they have a dedicated international patients' office whose English-speaking team is on hand to ensure visitors' travel and stay is as comfortable as possible.
...
Accreditations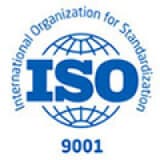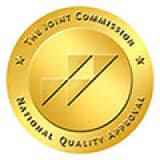 The ABC Medical Center is just a 10-minute drive from Mexico City International Airport, located in the downtown area of Mexico City where visitors can find plenty of things to see and do. The capital's historic old town is centred around the Plaza de la Constitucion, boasting beautiful colonial and European architecture, and narrow cobblestone streets. Tourists shouldn't pass up the chance to sample the delicious local cuisine and learn about the country's history. Trips to Mexico City Metropolitan Cathedral, the National Palace, the National Museum of Anthropology, the Museum of the Templo Mayor, and the sprawling 1,700 acre Bosque de Chapultepec park are highly recommended.