Aegean Medical Health Center
Izmir, Turkey
NaN
English, Turkish, German, Italian, Russian, Arabic, Polish
About the clinic
Aegean Medical Health Center is a plastic surgery clinic offering multiple different cosmetic procedures including rhinoplasty, breast augmentation, liposuction, facelift, blepharoplasty, tummy tuck, and more. They also offer weight loss surgery options like gastric sleeve, balloon and bypass surgeries. Procedures are performed at the nearby Su hospital, where the newest medical technology and latest methods are used. The team at Aegean Medical consists of varied backgrounds and experience, coming together to offer a comprehensive expertise.
The clinic is focused on providing excellent results that patients from all around the world can enjoy, with an emphasis on following all the latest advancements and adhering to ethical and transparent medicine. They aim to uphold an all-round patient experience that is as pleasant and comfortable as possible.
...
Accreditations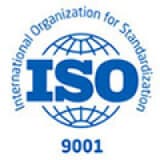 Izmir is one of the cities on Turkey's famous riviera, and with a vast view of the sea and bustling nightlife, it's a popular place to visit. The Aegean Medical Clinic is located north of the bay that the city curves around, in a modern residential area. Patients' accommodation is only a 20-minute car ride away.
Videos
YouTube Video was not loaded due to privacy settings.
Please check your cookie preferences and reload the page.
Medical team
Doctors
400
Treatments performed (2022)
100
Treatments performed (2022)