Cayra Clinic Istanbul
Istanbul, Turkey
About the clinic
Cayra Clinic Istanbul offers a range of plastic surgeries, performing cosmetic changes on many different parts of the body. These include popular procedures such as rhinoplasty, various breast surgeries, liposuction and FUE hair transplantation.
Cayra's doctors possess the qualification and skill to use the latest technology and methods in their operations, helping patients to attain their desired results with precision. They believe in offering the most comprehensive and personalised approach to each individual.
As an offshoot of their Antalya clinic, the Istanbul branch is able to uphold exceptional standards and deliver high satisfaction that is based on over ten years in cosmetic surgery. They are also very experienced in receiving international patients, with multi-lingual staff on hand and extra services provided to accommodate the needs of visiting foreigners.
...
Accreditations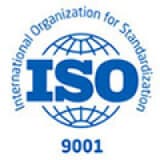 Istanbul is a popular destination for all kinds of travellers, offering cultural and historical sights known around the world, such as the Hagia Sophia. Cayra Clinic is located on the Asian side of the city, not far from the edge of the Bosphorus Strait. It is easily reached by car and is well-connected by public transport.
Cayra Clinic Istanbul Reviews
5
Booked with confidence & reassurance.
11.11.2023
From the very beginning Caio the patient manager (coordinator) was so helpful and patient with me. He reassured me and clarified any queries I had. My booking experience was professional and caring which you need in such a big decision making. The communication & responses was prompt and informative. Big thank you from me & my family. My journey continues and I feel confident all will go well.
Mrs Julia Williams
Medical team
Doctors
200
Treatments performed (2022)