Dr. Salih Onur Basat Clinic
Istanbul, Turkey
About the clinic
Dr. Salih Onur Basat is an experienced plastic surgeon, offering his specialised skills in a whole range of procedures on various parts of the body: face lift, rhinoplasty, breast augmentation, abdominoplasty, liposuction and gynecomastia are just some of the surgeries he is able to perform. Less invasive treatments like botox are also an option. Running his own practice, many patients from all around the world travel to Dr. Basat to benefit from his renowned expertise. All surgery is carried out in a modern, accredited hospital facility that is equipped with highly sophisticated technology.
...
Accreditations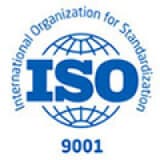 Located about 45-minutes from the international airport, Dr. Salih Onur Basat Clinic is in central Istanbul, a stone's throw from the western bank of the Bosphorous Strait and near a metro station that will connect you to the rest of this iconic city. It's worth visiting landmarks like the various mosques and palaces, as well as wandering through the grand bazaar and trying the cuisine whilst staying here for your treatment.
Dr. Salih Onur Basat Clinic Reviews
5
Qunomedical have been amazing
10.10.2023
Qunomedical have been amazing, having surgery is pretty nerve racking never mind going abroad for it and how to find the right surgeon for you, if your anything like me I like to no absolutely everything going to Qunomedical eliminates the stress they do everything for you, they no everything about the surgeans how long the ratings the reviews the organise the package holiday, my hotel was beautiful 5* the hospital where I was, was absolutely amazing I never expected it to be like that at all, Khan who works for Quonomedical. Thankyou so much for being very helpful and Supportive and patient with me prior to booking everything
Coral Moore
Videos
YouTube Video was not loaded due to privacy settings.
Please check your cookie preferences and reload the page.
Medical team
Doctors
200
Treatments performed (2022)