Verified
GOP Hospital
Istanbul, Turkey
English, French, German, Spanish
Overall rating
(21 Reviews In All Countries)
All reviews are evaluated by our dedicated team to ensure they are written by real patients.
Overall rating
(21 Reviews In All Countries)
All reviews are evaluated by our dedicated team to ensure they are written by real patients.
Verified by Qunomedical
All of our content is based on our own research and information provided by doctors and clinics. This information is continually and thoroughly reviewed by our experts for quality and accuracy to the best of our knowledge.
Felix Pickhardt
Qunomedical Partnerships Team
Visited:
Visited:
Impressive Patient experience
With such a responsive patient coordinator, you really feel taken care of throughout your entire stay with GOP.
About the clinic
Gaziosmanpasa Hospital (also known as GOP Hospital) was established in 1992. In 2014, it became the affiliated hospital of the Medical Faculty of Yeni Yuzyıl University, and is now formally known as Yeni Yüzyıl University Gaziosmanpaşa Hospital.
The hospital is open 24/7 and comprises a 60,000 m2 indoor area. The building is earthquake-resistant and features 12 operating rooms, 350 beds, a conference room that can accommodate 150 people, a central automation system, and patient transport services. It provides accommodation for patients and relatives coming from outside of the city.
GOP Hospital has offered health services to about 4 million people and has performed more than 60,000 operations as of today. It has been ISO-certified since 2007 and received the JCI-accreditation in 2017. JCI (Joint Commission International) represents the gold standard in international accreditation services for hospitals around the world.
...
Accreditations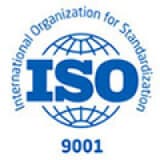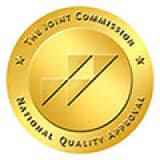 With a population of approximately 500,000 people, Gaziosmanpaşa is a developing working class district of Istanbul, Turkey, and is located on the European side of the city.
Medical team
Doctors
230
Treatments performed (2022)
250
Treatments performed (2022)
Reviews
(21 Reviews In All Countries)
Vikki G.,
A great team
The whole team from start to finish were really good at helping me through the process and I'm delighted with the end results so far.
Claire Louise Marshall,
Using Qunomedical was so simple
Using Qunomedical was so simple. Everything went as planned and I felt comfortable with every step. If I were to consider having any more surgery I would definitely use this company again.
Emma Watkins,
Honestly amazed at the care and attention I received
Honestly amazed at the care and attention I received and still receive. Its so hard to find a company that you trust but from the start of just enquiring they couldn't be more helpful. They kept in touch with me, didn't pressure me but answered all my little questions. I had a breast reduction with lift and for me this was going to be life changing. I always said I didn't ever want to be scared and I honestly never was. Funda who is the translator was there for me every step of the way and cam... Show more
Emma W.,
The best decision I ever made...
The best decision I ever made. After doing so much research and rang so many companies im so glad I used qunomedical. They sorted out everything and I could WhatsApp them my questions at any time. They always responded. My translator Funda, was honestly amazing. She was there for me through everything. I never wanted to be or feel scared and I can honestly say I never did. So many people have perceptions about going abroad for surgery especially turkey and people do only hear horror stories but... Show more
Mizgin Yarimcelik,
Very nice and recommendable!
The care before the operation and the general support with the planning and the appointments as well as the consultations were more than satisfactory. The Luisa has always enlightened me when I had questions and always quickly prepared everything for me. Very nice and recommendable!
Verified patient
Michael C., United Kingdom
Rhinoplasty
The experience has left me thinking why did I not do this years ago. I have lived with a nose that I did not want. Things were made very simple from the start, from that first contact. All the questions I had were answered and everything was as described in respect of the travel, hotel , the doctor and the support. I would recommend this service to anyone.
Verified patient
Marina P., Austria
Excellent from the beginning until the end
From my first inquiry until the actual surgery I got really quick responses. I got a few suggestions for where my breast augmentation could be made and from the selection I chose a clinic in Istanbul, Turkey (the GOP clinic) and I chose Dr Ani Cinpolat. I am very satisfied about the whole procedure: the swiftness I got an appointment for the actual surgery, the arranged pick-ups from the airport and to the clinic. I did not take the accommodation provided, as I wanted to be at a different hotel,... Show more
Verified patient
Shoherah M., Ireland
Breast reduction surgery
From booking my treatment to arriving in turkey and hotel and my experience with hospital before and after my surgery my treatment was 5*. The Dr was so nice and my surgery had a few complications but the hospital treatment with all staff was brilliant. We stayed in 5* hotel and transportation was included. I would recommend anyone wanting surgery to consider booking through quonomedical and having it in turkey.
Verified patient
Thomas M., Germany
everything was good.they all took good care of each other
everything was good.have all taken care of a good,everything went well
Verified patient
Kevin, United Kingdom
I wrote this because of anyone wanting to get rhinoplasty or any other procedure done, if it can help with them making their mind up wether to do it or not..theirs nothing to be worried about..honestly!! I would definitely recommend getting in touch with Qunomedical and the will help you like they helped me:):)
I wanted to get something done about my nose for a lot of years, but for the last 5 months I started looking into places to get it done but was really worried about how to go about it,That's when I found Qunomedical . I got in touch and got Julia who became my health advisor. She was brilliant,she put me at ease straight away and before I knew it my surgery and hotel was booked which Julia had sorted out for me, all I had to do was book my own flight:) when I arrived in Turkey on the 9th of Marc... Show more