Verified
GOP Hospital
Istanbul, Turkey
English, French, German, Spanish
About the clinic
Gaziosmanpasa Hospital (also known as GOP Hospital) was established in 1992. In 2014, it became the affiliated hospital of the Medical Faculty of Yeni Yuzyıl University, and is now formally known as Yeni Yüzyıl University Gaziosmanpaşa Hospital.
The hospital is open 24/7 and comprises a 60,000 m2 indoor area. The building is earthquake-resistant and features 12 operating rooms, 350 beds, a conference room that can accommodate 150 people, a central automation system, and patient transport services. It provides accommodation for patients and relatives coming from outside of the city.
GOP Hospital has offered health services to about 4 million people and has performed more than 60,000 operations as of today. It has been ISO-certified since 2007 and received the JCI-accreditation in 2017. JCI (Joint Commission International) represents the gold standard in international accreditation services for hospitals around the world.
GOP Hospital, situated in Istanbul, is renowned as a hub for rhinoplasty procedures. With a focus on both aesthetic and reconstruction cases, I have the privilege of serving patients worldwide. As a university hospital, we prioritize staying abreast of the latest techniques and employing state-of-the-art equipment to deliver optimal outcomes. Being a European board certified plastic surgeon and the medical director of our clinic, I warmly welcome all patients to our facility. - Dr Gamze Bektas
...
Accreditations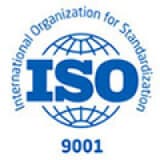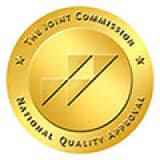 With a population of approximately 500,000 people, Gaziosmanpaşa is a developing working class district of Istanbul, Turkey, and is located on the European side of the city.
Nose surgery in Istanbul
18.09.2023
Due to my nose surgery in Munich this year, which resulted in a bad outcome, I decided to have another surgery at Qunomedical in Istanbul. At the first moment it was difficult for me to restore my trust in doctors, but I was taught better. From the first minute until after the operation I can say that I am 100% satisfied and grateful with the result of the doctors and the hospital staff who operated on me in Istanbul and of course the ladies and gentlemen on the phone.
Gerhard Uhlmann
Friendly personel
27.06.2023
The qunomedical employ guided me through my planning phase elequently and I cant wait for my surgery.
Karl
'nothing but the best from start to finish'
12.05.2023
This is my second time using them and they give you nothing but the best from start to finish
Olufunke Agboola
Contact Qunomedical
30.04.2023
Contacting Qunomedical was very easy. Luisa guided our professionally through the booking process. Originally, only a complex rhinoplasty was planned. Despite the short lead time, we were able to book an additional breast lift at the same time. We hope that the treatment will be performed optimally on site in Istanbul.
Christian Herb
Medical team
Doctors
230
Treatments performed (2022)
250
Treatments performed (2022)