Hairglobal
Izmir, Turkey
NaN
English, Turkish, Dutch, French
About the clinic
Hairglobal is a boutique clinic that offers hair transplant surgery, often to patients that have come from abroad especially for their services.
As a clinic whose ethos is to stay up-to-date with all the latest medical developments, they offer the FUE and DHI procedures by surgeons who are experienced in these advanced techniques. Further to their modern approach, patients are welcomed into a charmingly designed space that exudes a contemporary, tasteful design and is, above all, equipped with the latest medical apparatus.
...
Accreditations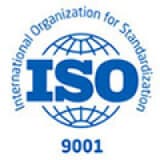 Hair Global is located in the Turkish city of Izmir. Sitting on the Aegean Sea's western coast, Izmir is fast becoming a European hub for high-quality medical care. For patients looking to combine their treatment with a holiday, Izmir offers an ideal location. An array of archaeological sites are combined with cultural hotspots and stunning beaches. The clinic itself is a stone's throw from the coast and is situated on multiple public transport routes. It's only a 30-minute drive from Izmir Adnan Menderes Airport, which serves international flights.
Medical team
Doctors
700
Treatments performed (2022)
956
Treatments performed (2022)