HD Dental
Mosonmagyaróvár, Hungary
About the clinic
HD Dental offers a wide array of services, including oral surgery, cosmetic dentistry, and their speciality: restorative dentistry, performing procedures like crowns, bridges and implants. Each member of their team is extensively educated and trained in their respective fields, and they all put a big emphasis on patient satisfaction. They use an extensive array of high-tech medical equipment, such as a 3D oral x-ray, laser technology in place of traditional drilling, and software that can visualise the results of treatments. The latest techniques are also applied, in line with the all-round modern approach of HD Dental.
The clinic has won multiple awards and has had its quality certified by global organisations such as the ISO 9001 and TEMOS International Healthcare Accreditation. They extend these high standards beyond their outstanding dental work, offering international patients airport pick-ups, interpreting services and visa assistance.
...
Accreditations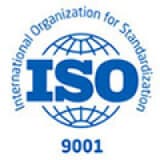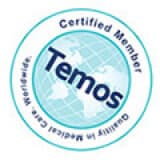 HD Dental is located in the beautiful city of Mosonmagyaróvár in north-western Hungary, right on the Austrian and Slovakian borders. Vienna is an hour's drive away, Bratislava can be reached in 30 minutes and Budapest takes about an hour and a half - patients coming from abroad can fly into any of these three capitals and easily make their way to Mosonmagyaróvár from there. The clinic itself is in a quiet residential part of the city, but is just around the corner from a train station, various hotels, the city centre, and even a thermal spa.
Reviews
(19 Reviews In All Countries)
Verified patient
Danijela, Austria
Dr Kannmann is very motivated to help the patients
Very pleasant Dr Kannmann is very motivated to help the patients Is the best there is One is safe and the employees [Qunomedical] try to
Verified patient
Manuela V., Austria
I've only had good experiences
I would have only fear of the dentist, but I have only good experiences, perfect teeth 😍 My friends were already there, there's nothing better to do than that
Verified patient
Eva W., Austria
All good!
All good!
Verified patient
Daniella, Austria
Thank you. Thank you.
Thanks to clara h the 24/7 availability mentally and logistically I managed perfectly Clara H . It couldn't be more perfect
Verified patient
Florin A., Austria
everything went very fast and with amazing professionism organized!
everything went very fast and with amazing professionism organized ! Will happy recommend . Ms. Chang organized everything perfect ! To include flights would be maybe a point , but in any case I was surprised by professionalism and not at last amability . :) Thank you !
Verified patient
Terry, United States
The dentists in America I have visited have always complimented Dr. Kannmann's excellent work
Frank Kannmann's ability to explain the procedure is extremely reassuring. He speaks many languages and perfect English. Also, Frank has a keen professional eye and the skills to make your teeth look natural. Needless to say my US Dentists are not happy about the price I paid. HD Dental is a no brainer. Say hello to Frank for me when you get there!! He is a super friendly person.
Verified patient
Peter, United Kingdom
They did a wonderful job at my teeth
Hi there, I want to thank Dr. Kannmann and his team for all they have done for me. His clinic is first class - the waiting time was zero, they have an excellent educated staff and even a car to use. I could park directly in front of the clinic and no stress whatsoever. Dr. Kannmann manages everything superbly well his team, his patients and an expert laboratorium which works fast and diligent. I will certainly come again!
Verified patient
Tracey, United States
My treatment was better than at home
I would recommend Dr. Kannmann's team to everyone in need of a dental treatment. I am really impressed with their approach and sophisticated dental surgery. My team members at my job made a lot of compliments about my new smile. I am super happy.
Verified patient
Allan, United Kingdom
HD Dental's team is super patient friendly and experts.
I could not be more happier with the outcome of my dental treatment. Dr. Kannmann and his team treated me both for upper and lower jaw and the solution they offered and found satifsfied me greatly. They managed to resolve my problems on both jaws completely. The team is very professional and the cost are also very patient friendly!
Verified patient
Lynne, United Kingdom
I have absolute trust and confidence in Dr. Kannmann
The Doc and his team speak excellent English and explained every procedure inside out. His team is a team of experts and I have no problem to recommend them to anyone. They did excellent work and made me save a lot of money.