HD Dental
Mosonmagyaróvár, Hungary
About the clinic
HD Dental offers a wide array of services, including oral surgery, cosmetic dentistry, and their speciality: restorative dentistry, performing procedures like crowns, bridges and implants. Each member of their team is extensively educated and trained in their respective fields, and they all put a big emphasis on patient satisfaction. They use an extensive array of high-tech medical equipment, such as a 3D oral x-ray, laser technology in place of traditional drilling, and software that can visualise the results of treatments. The latest techniques are also applied, in line with the all-round modern approach of HD Dental.
The clinic has won multiple awards and has had its quality certified by global organisations such as the ISO 9001 and TEMOS International Healthcare Accreditation. They extend these high standards beyond their outstanding dental work, offering international patients airport pick-ups, interpreting services and visa assistance.
...
Accreditations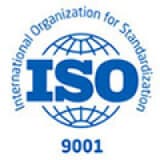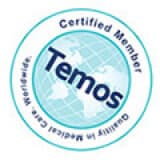 HD Dental is located in the beautiful city of Mosonmagyaróvár in north-western Hungary, right on the Austrian and Slovakian borders. Vienna is an hour's drive away, Bratislava can be reached in 30 minutes and Budapest takes about an hour and a half - patients coming from abroad can fly into any of these three capitals and easily make their way to Mosonmagyaróvár from there. The clinic itself is in a quiet residential part of the city, but is just around the corner from a train station, various hotels, the city centre, and even a thermal spa.
Dr Kannmann is very motivated to help the patients
04.02.2020
Very pleasant Dr Kannmann is very motivated to help the patients Is the best there is One is safe and the employees [Qunomedical] try to
Danijela
I've only had good experiences
07.09.2018
I would have only fear of the dentist, but I have only good experiences, perfect teeth 😍 My friends were already there, there's nothing better to do than that
Manuela V.
All good!
20.06.2018
Eva W.
Thank you. Thank you.
23.04.2018
Thanks to clara h the 24/7 availability mentally and logistically I managed perfectly Clara H . It couldn't be more perfect
Daniella