LIV Hospital Vadi
Istanbul, Turkey
NaN
English, Turkish, German, French, Spanish, Italian
About the clinic
There are a whole range of departments at LIV Hospital Vadi, including one for plastic surgery, where popular procedures like nose jobs, breast surgeries, tummy tucks and eyelid surgeries are carried out. A team of experienced surgeons take great care in helping patients achieve their desired outcomes, with consultations, aftercare and all the sophisticated technology that is used in this highly modern facility.
The LIV Hospital group started in 2013, with their Vadi branch opening as their sixth facility. Over this decade of serving patients from around the world, they have risen as a highly technological healthcare provider, favouring the newest medical equipment and involving themselves in academic and scientific developments.
...
Accreditations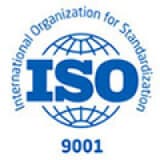 With so many historical sights to see and such a rich culture to experience, Istanbul is a popular destination for all kinds of visitors from around the world. LIV Hospital Vadi is located on the northern edge of the city, between a residential area and some woodland. There are shops in the area and roads connecting to the rest of Istanbul.
Medical team
Doctors
Dr. Majid Ismayilzada, MD
50
Treatments performed (2022)