Dental Implant in
Budapest
Flights from 2-3 hrs
Hungarian forint (Ft)
Hungarian
Modern waiting area at MDental Clinic in Budapest, Hungary.
Why Choose Budapest for Dental Implants?
Getting dental implants in Budapest is a great option for those looking to talk, chew, and smile more confidently again. The Hungarian capital is home to some of Europe's most reputable dentists, as well as modern facilities and affordable treatment prices.
Travelling to Hungary for dental implants has become increasingly popular in recent years. Budapest is one of Hungary's — and Europe's — top destinations for dental implant surgery. The city offers a selection of high-quality dentists and modern dental clinics that are well versed in caring for international patients.
Budapest's dentists boast impressive qualifications and extensive experience at reputable clinics throughout the country. They're specialists in restorative dentistry and implantology, with many receiving international recognition for their high standards of care. Dental implant clinics in Budapest are high-quality as well. They're equipped with the latest technologies and have English-speaking staff that are experienced in treating patients from the UK.
While travelling abroad to get dental implants in Budapest might feel like adding extra stress to your treatment, it can be as straightforward as it would be at home. Cheap, budget airline flights run regularly from most major UK airports, taking between 2-3 hours. British nationals don't need a visa to enter Hungary either, as long as your trip isn't longer than 90 days. But, we recommend checking the latest government advice on this before booking your treatment.
Is it worth it?
Yes! Based on 500+ Patient Reviews
What is the cost?
Starting at €1,100 in Budapest
Is a visa needed?
A visa is only needed for visits longer than 90 days, but it's important to check the latest government guidance on this before travelling.
Why Choose Qunomedical?
100% free, non-binding assessment

Professionally vetted dentists and clinics

English-speaking staff

Satisfaction guarantee

Price match
Dental Implants in Budapest: Planning Your Treatment
Every year, hundreds of UK patients travel abroad to get teeth implants in Budapest. With the city's combination of renowned dentists and state-of-the-art infrastructure, it's hard to look past Budapest when planning your dental treatment.
For many patients interested in booking though, one of the most common questions is "how much do dental implants cost in Budapest?" Below, we've laid out the starting price for a single dental implant — including the abutment — in Budapest, compared to other European countries. These prices are not fixed or guaranteed and may vary depending on individual factors.
| Country | Price (EUR €) |
| --- | --- |
| Turkey | €500 |
| Croatia | €700 |
| Hungary | €1,100 |
| Poland | €1,100 |
| Czech Republic | €1,100 |
| Mexico | €1,200 |
| Germany | €1,700 |
| United Kingdom | €2,180 |
| USA | €2,900 |
Dental implant prices in Budapest are some of the most affordable in Europe. Although they're much lower than in the UK, this doesn't necessarily mean that the quality of treatment offered is less. But, there are a few factors that can affect dental implant costs in Budapest.
Materials used: Prices can change based on the material that's used to make the overlaying dental crown that sits on top of the implant. While choosing a more durable type — like metal or zirconia — might involve more cost upfront, they should last longer than cheaper alternatives such as resin crowns.
Multiple implant offers: If you're looking to restore lots of teeth, you can cut down your dental implant costs in Budapest by choosing a clinic that offers either the all-on-4 or all-on-6 technique. These typically provide a cost-effective solution for patients who are looking to stabilise multiple missing or damaged teeth.
All-inclusive packages: Most dental clinics in Budapest offer all-inclusive packages for international patients. These usually include things like accommodation, airport transfers, and a clinic shuttle service.
0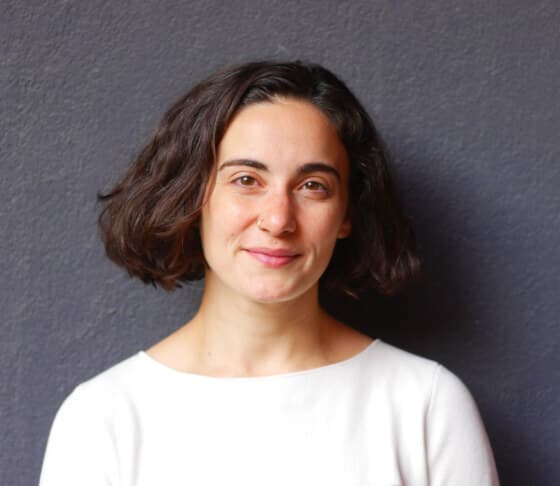 Patient manager
Julia
Your personal Patient Manager
Let's talk
Still unsure? Feeling overwhelmed? Talking to a real person can give you the guidance and reassurance needed. You don't have to do it alone. Let's find the right doctor together.