There has been a dramatic rise in men getting cosmetic procedures in the last few years. According to the American Society of Plastic Surgeons, there has been a 20% increase in men opting for plastic surgery treatments since 2010.
In 2016, the most popular plastic surgery procedure among men was rhinoplasty, followed by eyelid surgery, and gynecomastia surgery. These procedures increased by 1% to 3% compared to 2015.
Here's a rundown of the procedures men require the most, how they work and how much they cost.
Click to display larger image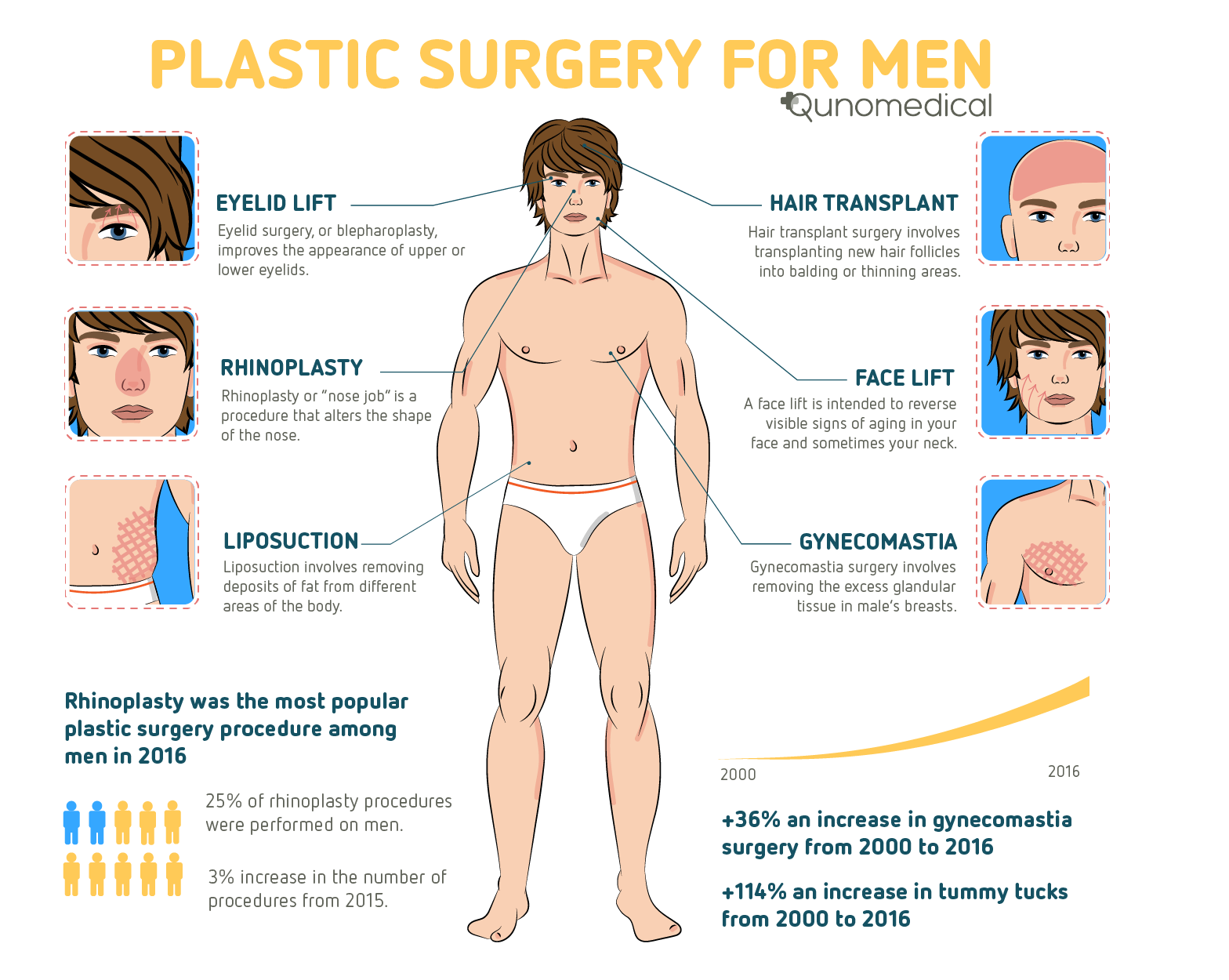 Rhinoplasty
Rhinoplasty, or "nose job", is a plastic surgical procedure that alters the shape of the nose for cosmetic purposes or improved breathing. During this procedure, a plastic surgeon removes or reshapes the bone and cartilage in the nose to reduce its size, change the width of the bridge, eliminate dips or bumps, alter the tip, adjust nostril shape or create symmetry. In 2016, 55,000 nose jobs were performed on men, with a 3% increase from 2015.
Costs for a nose job vary from €1,800 in India or €2100 in Czech Republic, to €6800 ($8000) in the US.